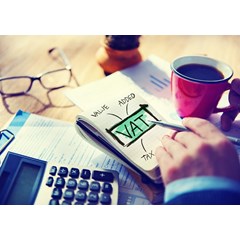 In Summary
28th September 2021
|
08:00 to 17:30
West Midlands Growth Hubs
Local businesses are invited to book a free session with a VAT expert
Add To Calendar
In Detail
Specialist one-to-one support is available through the West Midlands Growth Hubs and the Department for International Trade, together with our experienced VAT expert, Gavin West, Indirect Tax Director at PKF Smith Cooper to find out the answers to your most pressing questions.
Businesses in the West Midlands are encouraged to take advantage of this free advice to help navigate the complexities of VAT.
To register for a clinic your business must be registered in the West Midlands area, and have VAT queries directly related to the UK's exit from the EU, and have not previously participated in these VAT clinics.
In order to help as many businesses as possible, only one 30-minute session may be booked per business, per subject (i.e. 1 x VAT clinic or 1 x Import clinic). If duplication occurs we will email both parties to request only one representative may attend a meeting.
These clinics are not available to business consultants or those providing business advice services.
This professional advice service is offered as a fully funded service by the West Midlands Growth Hubs and the Department for International Trade and the sessions are in high demand, with limited availability. If you cannot attend your allocated session or need to postpone for any reason please ensure you notify us at least 24hrs in advance so that the time-slot can be offered to another business. Failure to do so may result in you being unable to book onto future 121 clinics.
BOOKING INSTRUCTIONS

Book your own personal one-to-one session with a VAT specialist to talk through your queries by using the online booking system below. The 1-2-1 sessions are 30 minutes long. We will be in touch with a time for your slot and link to join your meeting.
Please note: In order to get the full benefit from your 1-2-1, a short questionnaire will be sent to you, via email, in advance of the session. Please take a few minutes to complete and return this form, in order to allow the specialist to prepare the most accurate advice and resources to address your queries.
Please email claire@finditin.co.uk if you would like to request a particular time (after you have registered below).

Location
Online Virtual Meeting Room
Book Your Place
Sorry, it is too late to register for this event!