Bromsgrove & Redditch Funding Fair
---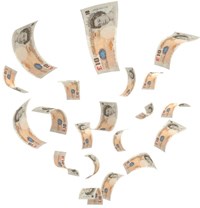 In Summary
19th March 2019
|
10:00 to 15:00
A funding fair for the voluntary and community sector
Add To Calendar
In Detail
Join a free funding fair for the voluntary and community sector in March 2019 run by Bromsgrove and Redditch Network.
Confirmed organisations: Big Lottery, Heritage Lottery, Comic Relief, Redditch BC, Bromsgrove DC, Oakland Foundation, Groundwork, Lloyds Bank, Elmley Grants, Worcestershire Community Foundation, Charities Aid Foundation, Cranfield Trust, Tesco, and Waitrose.
Bromsgrove and Redditch Network, or BARN, is a charity and your local Council for Voluntary Service. It is a network where local voluntary and community organisations can talk to each other and offers a wide variety of services and support for local organisations, like training or advice on funding.
It represents community groups, charities and other not-for-profits to local government and other organisations.
BARN is also a local Volunteer Centre, one of only two accredited centres in Worcestershire working with charities and groups across Redditch and Bromsgrove to help encourage volunteering, develop volunteering opportunities, promote the benefits of volunteering, and help "match make" volunteers with the right organisation and opportunity.
Find out more at www.barn.org.uk or telephone 01527 60282

Location
Redditch Town Hall, Walter Stranz Square, Redditch, UK