Business Rate Payers Consultation Meeting
---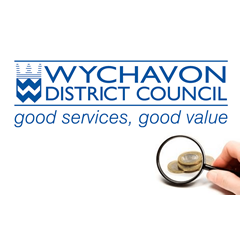 In Summary
23rd January 2019
|
07:30 to 09:30
Wychavon District Council will host the innovation themed breakfast meeting with Mission Resources Group Ltd who will talk about the development of HERU, a revolutionary UK home energy solution
Add To Calendar
In Detail
Innovation will be the theme, featuring HERU the Home Energy Resources Unit, a global game-changing invention being trialled at Wychavon.
Nik Spencer Chairman of Mission Resources Group Ltd will talk about the development of HERU, a revolutionary UK home energy solution, which heats hot water for everything from nappies to plastics, coffees cups to food.
Wychavon BC will be taking part in a year long field trial of one of the prototype units at its offices in Pershore which will help to take the HERU to the next stage and are keen to help make the HERU a commercial reality, bringing environmental benefits to all.
There will be speakers from the European funded Proof of Concept programme which will offer specialist advice and grants of between £2,000 to £30,000 for businesses seeking to develop innovative new products and services, and from the Worcestershire innovators networking group WINN.
Attend to hear updates on the Council's budget, council tax and business rates for 2019/20.
Location
Wychavon District Council, Civic Centre, Queen Elizabeth Drive, Pershore WR10 1PT, UK