Business Update: Preparing business for after the transition period and the end to free movement
---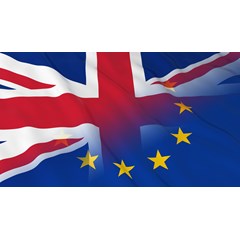 In Summary
31st March 2020
|
06:45 to 09:30
Freedom of movement between the UK and EU will end on 1 January 2021 - Join FinditinBirmingham & the Home Office for informative updates and discussion
Add To Calendar
In Detail
IMPORTANT NOTICE: This event has been postponed in view of recent announcements regarding Coronavirus (COVID-19) and social distancing. The safety of our delegates, exhibitors and speakers is of prime importance and we will contact you all directly. A new date will be announced in due course.
If you have any questions or concerns, please call the team on 01384-563050 or email info@finditin.co.uk.
For health information and advice, read these pages on coronavirus. Learn about the government response to coronavirus at GOV.UK.

Freedom of movement between the UK and EU will end on 1 January 2021. This is likely to impact on your business recruitment plans in the short and long term. Even if you do not trade, or recruit internationally, your business will need to prepare for change.
Join the Home Office, West Midlands Combined Authority, Greater Birmingham Chambers of Commerce, Greater Birmingham & Solihull Local Enterprise Partnership (GBSLEP) Growth Hub and Birmingham City Council for informative updates and discussion to help you through this transition.
On Tuesday 31 March, you are invited to attend a business briefing with the Home Office to discuss what the EU Settlement Scheme means for employers and talk about the newly announced, UK points-based immigration system. They will provide an overview of the points system, shortage occupations and qualifications.
You will hear from and meet key representatives who can explain the current position. Ask questions, network and discuss issues that are directly relevant to your business and find out what help and support is available.

Greater Birmingham Chambers of Commerce and the GBSLEP Growth Hub will provide an update on advice and support available, and the Living Wage Foundation will be on hand to meet delegates to explain why paying the Real Living Wage is good for business.
Please register below using the online booking system.
This event is FREE to attend, with breakfast and refreshments being provided.
A full agenda and speaker details will be released shortly.
An event brought to you by:
Location
Council House, Victoria Square, Birmingham, UK
Book Your Place
This event is postponed