Enterprising Worcestershire - Basic Bookkeeping
---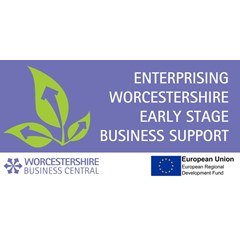 In Summary
17th May 2018
|
10:00 to 16:00
Businesses start with a good idea but survive due to a strong grasp of the figures. Is your book keeping system fit for purpose?
Add To Calendar
In Detail
Do you know how to analyse and make the most of your finances? Are you confident filing tax returns?
This practical course will tell you everything you need to know about your business's finances and how to keep your figures in the black. It will provide relevant and important tools to help your business grow.
This one day workshop will teach you:
The terminology used in bookkeeping
How to set up a simple book keeping system
How to link book keeping to cash flow forecasts to determine future income requirements and tax liabilities
What tax and NI you need to pay, and when
The course includes practical interactive exercises and will give you the tools you need to translate your new knowledge into a practical and effective bookkeeping system.

Location
Heart of Worcestershire College, Bromsgrove B60 1PQ, UK