Enterprising Worcestershire: How to be successful by setting goals
---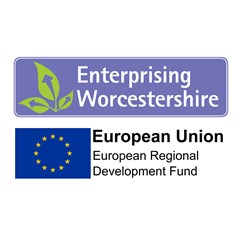 In Summary
19th June 2019
|
10:00 to 13:00
A free session for Worcestershire-based SMEs
Add To Calendar
In Detail
According to world renowned life coach and communicator Tony Robbins, 'Goal Setting is the Secret to a Compelling Future.'
It's also a true fact that many people who are successful in life, are goal setters. So with that in mind, why do so many of us fail to achieve what we set out to do? What stops us? Why are goals so hard to achieve?
In this interactive and engaging workshop, you'll learn what the different types of goals are, how to be SMART at setting them and understand if achieving goals is the most important thing.
You'll also leave with a personal or work-related goal complete with actions you can take to help move you that one step closer to achieving it. If you're future focused and have a vision of where you want to be, this workshop could help you. What have you got to lose? In reality it's all about what you have to gain!
In order for you to be able to attend this workshop, your business must be:
Located in Worcestershire
A Small to Medium Sized Enterprise (SME)
Trading for less than 5 years
Trading minimum 70% Business to Business

Location
Redpoint Climbing Centre, Worcester WR5 1DS