Enterprising Worcestershire: Stand Up, Stand Out, Sell More
---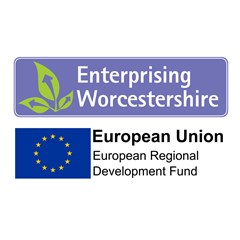 In Summary
2nd September 2019
|
10:00 to 16:00
A free two-day workshop focusing on sales and marketing strategies for early stage and growing businesses
Add To Calendar
In Detail
This two-day workshop is designed for businesses to supercharge their profile and presence online and offline. It will cover effective positioning and attractive sales messages for both digital/virtual mediums and face to face.
Day One - Monday 2 September
Positioning: Reputation and benefits – what you want prospective customers to understand about you
Proposition: What your target customers can expect from you and the solutions you provide
Proof: Providing independent, credible research that supports your product or service
Point of difference: Why you? Why not you?
Day Two - Tuesday 3 September
Will explore ways of maximising social media to profile and promote the business to your target customers.

In order for you to be able to attend this workshop, your business must be:
Located in Worcestershire
A Small to Medium Sized Enterprise (SME)
Trading for less than 5 years
Trading minimum 70% Business to Business

Location
Whitehouse Hotel, Foregate Street, WR11EA