FinditinWorcestershire Breakfast Event: 'Boosting productivity with SME innovation' with keynote speaker Microsoft
---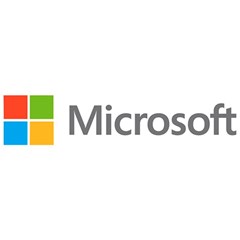 In Summary
17th March 2020
|
06:45 to 09:30
Innovation is one of the key drivers of productivity improvements in both the private and public sector - but where do you start? Keynote speaker MICROSOFT will tell you!
Add To Calendar
In Detail
IMPORTANT NOTICE:
It has been decided that this event will be postponed in view of recent announcements regarding Coronavirus (COVID-19). As some businesses have decided that their employees should not be attending large gatherings and events at the moment, we have decided to rearrange for a future date. The safety of our delegates, exhibitors, buyers and speakers is of prime importance and we will contact you all directly.
If you have any questions or concerns, please call the team on 01384-563050 or email info@finditin.co.uk. For advice on how your business can respond to Coronavirus please take a look at the Worcestershire County Council website or take a look at Coronavirus (COVID-19) Your guide to FinditinWorcestershire events
On Tuesday 17 March we are delighted to welcome two fantastic keynote speakers from the world of innovation and digital and IT solutions. They will shine a light on the emerging reality of the adoption of new innovations and discuss how businesses can explore technologies best suited to their business goals. We will discuss how innovation is a key driver for productivity improvements in private and public sector organisations.
SPEAKERS:
Mr Steve Mordey - Digital Transformation Lead at Microsoft
Steve's background is in technology, leadership and commercial strategy and he is passionate about IT services and helping SMEs grow and adopt technology. At Microsoft, Steve is responsible for helping UK public sector and private customers transform their organisations and take advantage of the latest Cloud technologies whilst driving digital engagement.
Dr Pam Waddell OBE - Founding Director of the Innovation Alliance for the West Midlands
Pam is a recognised authority, locally and beyond, in the role of innovation as a driver for economic growth and improved public services, with extensive experience of leading, building and supporting strong innovation networks across a diverse range of sectors. She was awarded an OBE in the Queen's Birthdays Honours last year, for services to innovation across the region.
MEET THE BUYER: INNOVATION IN CONSTRUCTION ZONE

Do you have an innovative solution that can streamline a process or a product that can impact and improve the construction industry?
Book a place in our Meet the Buyer room now! We are looking at how technology is reshaping the Construction Industry and the adoption of innovative technology and digital solutions to drive business productivity and growth, across all industries.
Book a slot with firms that want to invest in the adoption of tech solutions to stay competitive and at the forefront of the industry by emailing info@finditin.co.uk
Event Programme:

6:45am Registration open
7:00am Networking breakfast and exhibition
7:25am Presentation start
8:15am Further refreshments & networking
9:30am Event close
Adopting leading technologies, practices and support services - such as cloud computing, mobile technology and e-purchasing - can improve your productivity and earning power, so book below for expert speakers, essential advice, one-to-one's with buyers and a networking breakfast.
At this event you can also join the Economic Development team from Worcestershire County Council to discuss what they can do for your business through support or funding. They will exhibiting alongside:
Price
This event costs £15.00 + VAT per delegate
Location
Duckworth Suite
Sixways Stadium
Warriors Way
Worcester
WR3 8ZE
Book Your Place
Sorry, this event is now fully booked!