FinditinWorcestershire Breakfast Meeting: Road Infrastructure for Worcestershire
---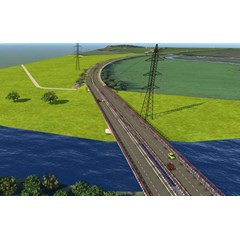 In Summary
24th April 2018
|
07:00 to 09:30
PLEASE NOTE DATE CHANGE DUE TO EASTER: An opportunity to hear about upcoming multi-million pound road construction projects in Worcestershire - Carrington Bridge project and Worcestershire County Council's Infrastructure Engineering Term Contract.
Add To Calendar
In Detail
On Tuesday 24 April 2018, we are delighted to welcome speakers and contractors to our latest 'Meet the Buyer' around the biggest road construction projects in Worcestershire for decades!
The main road bridge (Carrington Bridge) en route from West Worcester to the M5 will be turned into a dual carriageway in a project that is costing more than £60 million, whilst Worcestershire Council Council will be awarding its Infrastructure Engineering Term Contract, for its infrastructure improvement programme in Worcestershire.
Dualling Carrington Bridge forms part of the wider A4440 Southern Link Road improvement scheme which will relieve congestion, reduce journey times and improve journey time reliability as well as being an important boost for the local economy.

The appointed contractor for WCC's Infrastructure Engineering Term Contract will work on a programme consisting of transportation, highway improvement and major structure projects for a minimum of four years delivering junction improvements, cycle ways, public realm improvements and much more.
This is an exciting time for the county and key roads and rail networks will provide new connections for major economies.
Councillor Ken Pollock - Cabinet Member for Economy and Infrastructure will welcome attendees and start the presentations.
Booking is now open below - watch this space for one-to-one requests with buyers!
Want to make sure your business gets noticed at this event?
Why not book one of our exhibition stands. We are already receiving requests for this event so you are advised to act fast!
We only have limited space in the Ricoh Suite.
For more information about the event or to book an exhibition stand, contact the Finditin team at info@finditin.co.uk or call 01384 563050.
More information about this event will be available soon.

Price
This event costs £15.00 + VAT per delegate
Location
Sixways Stadium, Ricoh Suite, Warriors Way, Hindlip, Worcester, UK
Book Your Place
BOOKING WILL OPEN SHORTLY