FinditinWorcestershire Breakfast Meeting: Road Infrastructure for Worcestershire
---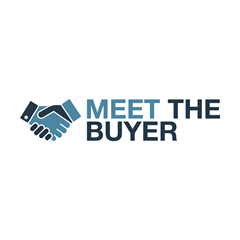 In Summary
24th April 2018
|
07:00 to 09:30
Your opportunity to hear about upcoming multi-million pound road construction projects in Worcestershire - Carrington Bridge project and Worcestershire County Council's Infrastructure Engineering Term Contract.
Add To Calendar
In Detail
On Tuesday 24 April 2018, we are delighted to welcome speakers and buyers to our latest 'Meet the Buyer' around the biggest road construction projects in Worcestershire for decades!
The main road bridge (Carrington Bridge) en route from West Worcester to the M5 will be turned into a dual carriageway in a project that is costing more than £60 million, whilst Worcestershire Council Council will be awarding its Infrastructure Engineering Term Contract, for its infrastructure improvement programme in Worcestershire.
Dualling Carrington Bridge forms part of the wider A4440 Southern Link Road improvement scheme which will relieve congestion, reduce journey times and improve journey time reliability as well as being an important boost for the local economy.

Alun Griffiths (Contractors) Ltd has been awarded the fourth and final phase of the A4440 Worcester Southern Link Road contract and will work on other infrastructure works for Worcestershire County Council consisting of transportation, highway improvement and major structure projects. This is an exciting time for the county which will see its key roads producing new connections for major economies and supply chain opportunities for local businesses.
Book your place below then email your request to meet an Alun Griffiths buyer one-to-one to info@finditin.co.uk
Alun Griffiths are interested in meeting local firms within:
| | | | | |
| --- | --- | --- | --- | --- |
| Site clearance (tree felling etc) | Landscaping / Planting | Traffic Management | Scaffolding | CCTV surveys (drainage etc) |
| Drain repairs / Drainage | Crane hire | Ground investigation | Street lighting | Traffic signals |
| Fencing | Steel fabrication | Steel fixing | Shuttering / carpentry | White lining / road marking |
| Structural painting | Kerb laying | Paving | Road restraint systems | Piling |
| Hydro demolition | Demolition | Asbestos removal | Waste disposal | Specialist surfacing (resin bound etc) |
We are currently awaiting news on Worcestershire County Council's Infrastructure Engineering Term Contract which will see the appointed contractor work on a programme of transportation, highway improvement and major structure projects for a minimum of four years delivering junction improvements, cycle ways, public realm improvements and much more.
Councillor Ken Pollock - Cabinet Member for Economy and Infrastructure will welcome attendees and introduce the contractors for presentations at 7.25am. Registration opens at 6.45am for a networking breakfast. The event will conclude at 9.30am.
Want to make sure your business gets noticed at this event?
Why not book one of our exhibition stands. We are already receiving requests for this event so you are advised to act fast!
We only have limited space in the Ricoh Suite.
For more information about the event or to book an exhibition stand, contact the Finditin team at info@finditin.co.uk or call 01384 563050.
Please note there is now an admission fee to attend our events.
We are committed to creating sustainable value with the dedication of both time and money and to expand our offering and bring you even more supply chain opportunities, we need to generate income to go back into the programme. This will enable us to continue developing the site, fund bigger and better 'Meet the Buyer' events and enrich the supply chain opportunities with even more targeted leads for you.
3 for 2 Offer - £15 off for block booking our next 3 Meet the Buyer events
If you would like to book to attend the next 3 events please email info@finditin.co.uk for your discount.
Tuesday 15 May - Meet the Buyer - Housing
Tuesday 19 June - Meet the Buyer - Rail Infrastructure
We would like to take this opportunity to thank you for your continued support and we look forward to driving FinditinWorcestershire into the future.
Price
This event costs £15.00 + VAT per delegate
Location
Duckworth Suite
Sixways Stadium
Warriors Way
Worcester
WR3 8ZE
Book Your Place
Sorry, it is too late to register for this event!