FinditinWorcestershire Breakfast Meeting: Griffiths Civil Engineering and Construction
---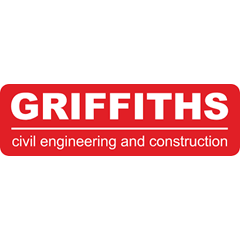 In Summary
19th March 2019
|
06:45 to 09:30
On Tuesday 19 March Alun Griffiths (Contractors) Ltd would like to meet local suppliers and subcontractors for a range of infrastructure projects
Add To Calendar
In Detail
On Tuesday 19 March, we are delighted to welcome back speakers and buyers from Alun Griffiths (Contractors) Ltd, Worcestershire County Council's Infrastructure Engineering Term Contractor, for its major infrastructure improvement programme in Worcestershire.
The contractor also has the contract for the final phase of the Southern Link Road. One of the key improvements in Worcestershire is currently in progress is the scheme to fully dual the A4440 Southern Link in Worcester from Junction 7 of the M5 to Powick Roundabout. The final phase of the scheme is about to begin.
This is an exciting time for the county which will see its key roads producing new connections for major economies and supply chain opportunities for local businesses.
This event will be a 'Meet the Buyer' breakfast event. If you fall into the following list of requirements, book your place to attend below then request your one-to-one timeslot to meet a buyer by emailing: info@finditin.co.uk.
| | | | |
| --- | --- | --- | --- |
| Site clearance | Scaffolding | Steel fabrication | Road restraint systems |
| Fencing | Street lighting | Steel fixing | Piling |
| Landscaping | Traffic signage, erection, fabrication | Shuttering | Waste disposal |
| Traffic management | Traffic signals | Road marking | General: drainage, kerbing, paving etc |
Please ensure you arrive at the event for registration from 6:45am to 7:00am. Breakfast will be served at 7am and presentations start at 7:25am. You will be emailed about your one-to-one meeting time, but you are required to register. We will give your slot to another businesses if you have not registered.
What to expect at our events
FinditinWorcestershire breakfast meet the buyer events are known throughout the county as the place to be for top quality supply chain opportunities and relevant buyers.
We will give you a chance to find out more about projects in Worcestershire and meet the contractors, developers and partners involved.
Price
This event costs £15.00 + VAT per delegate
Location
Duckworth Suite
Sixways Stadium
Warriors Way
Worcester
WR3 8ZE
Book Your Place
Sorry, it is too late to register for this event!