FinditinWorcestershire Breakfast Meeting: Innovation Special
---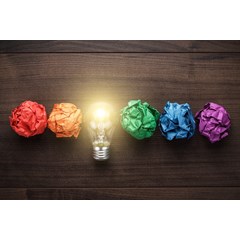 In Summary
25th April 2017
|
06:45 to 09:30
Calling all Worcestershire SMEs! FinditinWorcestershire wants to bring the fantastic talent that Worcestershire has to offer together and give you the opportunity to talk new ideas and concepts
Add To Calendar
In Detail
FinditinWorcestershire wants to bring the fantastic talent that Worcestershire has to offer together at our 'Innovation Special' event on Tuesday 25 April, and give you the opportunity to talk new ideas and concepts, and drive these solutions towards collaborative working.
If you have an idea for a new process, product or service, that could fulfil specific challenges faced by larger public and private organisations like the NHS and the West Midlands Combined Authority, then you need to attend this special, one-off event.
Local SMEs across all sectors are invited to come along to showcase new technology and present game-changing opportunities to innovative organisations and university departments looking to address business challenges within Worcestershire.
There will be an exclusive chance to sit down and talk to the NHS, the West Midlands Combined Authority and the West Midlands Academic Health Science Network.

In addition, attendees will:
Be introduced to the Worcestershire Innovative Network (WINN) and Worcestershire County Council's Proof of Concept Grant Funding by Jessica Antley, Senior Project Manager - Innovation at Worcestershire County Council
Hear from inspirational speaker, Michael Newnham from Red Curve Ltd, who'll share his story of success and highlight how collaboration is crucial, as well as share his top tips, tools and techniques
Meet Hugo Russell, Project Manager at Innovation Engine, who'll answer key questions, including what is the Innovation Engine? How does it support innovative SMEs within Worcestershire's GBSLEP areas. And how can ideas and challenges be solved with collaboration.

Innovative-thinking SMEs will also be able to find out more in our Education & Support Zone.

If you'd like to exhibit your product or services, or can offer help to SMEs looking to launch new ideas, contact us on info@finditin.co.uk.

WINN – bringing the county's innovators together
WINN is a Worcestershire Innovation Programme formed by Worcestershire County Council and the Worcestershire LEP, and is designed to bring innovators together, WINN acts as a catalyst to create connections and collaborations across the diverse business landscape of Worcestershire. It's aim is to foster a vibrant innovation culture through its events and programmes, which celebrate the county's historical successes and lay the groundwork for future job creation and economic growth.
Proof of Concept fund – encouraging businesses to bring new products to market
The Worcestershire Proof of Concept Programme encourages businesses to bring new products to market and introduce new products to businesses that'll generate increased economic benefit and job creation in Worcestershire. The fund covers a diverse range of business needs, including new machinery, market research, marketing and much more.
Innovation Engine
The successful £3.2 million Innovation Engine project - part-funded by the European Regional Development Fund (ERDF) identifies health, sustainability and transport challenges of larger organisations and builds local SME and university consortia to develop and deliver solutions. The initiative assists local SME firms in creating new products and services, and enables demand-led exploitation of new ideas and technologies and open new market opportunities.
Location
Ricoh Suite
Sixways Stadium
Warrior Way
Worcester
WR3 8ZE
Book Your Place
Sorry, it is too late to register for this event!