FinditinWorcestershire Breakfast Meeting: August
---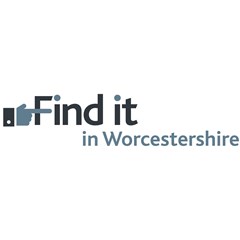 In Summary
21st August 2018
|
00:00 to 00:00
There will be no FinditinWorcestershire breakfast meeting on 21 August due to the summer holidays - We'll be back on 18 September for a big Meet the Buyer
Add To Calendar
In Detail
There will be no FinditinWorcestershire breakfast meeting on 21 August due to the summer holidays - We'll be back on 18 September for a big Meet the Buyer
You can book your place for the September event now >>
Join FinditinWorcestershire on 18 September for our bumper 'Meet the Public Sector Buyer' with Worcestershire County Council and partners. This event will give insight into tender procedures for supplies and services which will highlight the different approaches to purchasing, how it is organised and what the potential purchasing requirements are.

This is a great opportunity for SME's to meet buyers from:
Worcestershire Council Council
District Councils
Place Partnership Ltd
Worcester Fire & Rescue Service
University of Worcester
MORE TO BE ANNOUNCED SHORTLY
This event will kick-start another 12-month programme of events designed to bring you access to hundreds of opportunities with local companies across a range of sectors.
Our events have become the heart of the network and work hand-in-hand with the website to bring you even more business opportunities.
Collaboration is key: Help grow a business community where our members buy Worcestershire first!

Price
This event costs £15.00 + VAT per delegate
Location
No event this month
Book Your Place
No event this month