FinditinWorcestershire Breakfast Meeting: Break the rules and win more business
---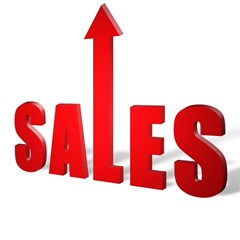 In Summary
20th March 2018
|
06:45 to 09:30
Join FinditinWorcestershire for a lively, interactive presentation that will change the way you think about selling, buying and human interactions
Add To Calendar
In Detail
Are you concerned that when you do win business, it sometimes turns into a battle over price?
Most people build their business using their own 'sales' system. It consists of common-sense, strong interpersonal skills, professional expertise, enthusiasm and self-belief.
This challenging and entertaining topic will help you break the rules and close more deals!
Our expert speaker Nigel Dunand trains businesses to develop stronger sales teams, create better hiring practices and create a culture of success. He has almost 30 years of experience in sales and sales management and will explain how to:

Take a look at your sales process from a different perspective
Gain insights into how you can keep yourself motivated
Inspire your team to sell more
Overcome the sales frustrations that can get in the way
Find out how you and your business can get the results you deserve by using a non-traditional and counter intuitive sales process.
Book your free place below for a complimentary breakfast and networking.
Location
Ricoh Suite
Sixways Stadium
Warrior Way
Worcester
WR3 8ZE
Book Your Place
Sorry, it is too late to register for this event!