FinditinWorcestershire Breakfast Meeting: Recipe for Success: Support for Food & Drink Suppliers
---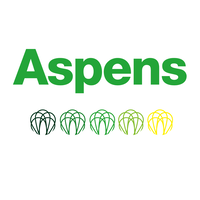 In Summary
17th July 2018
|
07:00 to 10:00
In July, we are delighted to announce WAITROSE as our keynote speaker at our food and drink special at Sixways Stadium
Add To Calendar
In Detail
**ASPENS SERVICES LTD NOW CONFIRMED AS BUYER**
The wide range of local business support available to enterprises in the food and drink sector will be the focus for FinditinWorcestershire's breakfast event at Sixways Stadium on Tuesday 17 July 2018.

The event hopes to give food and drink producers and those looking to diversify their business an opportunity to hear from and engage with key organisations that can support their growth ambitions and provide supply chain opportunities.
This is an event for Worcestershire's small, local producers and aims to help build on the region's significant strengths in food, drink and agriculture. Our focus areas will be business growth; innovation; supply chain integration; accreditation; funding, market development and skills - everything you need to consider to link up with high-profile retailers and big buyers.
We will also bring you inspirational local stories of growth success and welcome special guest speaker Waitrose who will share how to do business with the leading supermarket chain and what you need to do to become 'Waitrose-ready'.
Malvern-based, The Friday Beer Company (Gerald Williams pictured right), will also be on hand to talk about its recent success in stocking its ales in several local supermarkets including Co-op, Morrisons and now Waitrose.
Programme:
6:45 - 7:00am Registration
7:00 - 7:25am Networking breakfast
7:25 - 8:15am Presentations: Waitrose, The Friday Beer Company, SALSA and BCRS Business Loans
8:15 - 9:30am Exhibition and networking
Book your place below using the online booking system.

Can you offer support services in this sector?
We are looking for an exhibition offering financial assistance, grants, funding, trading standards, health & safety, marketing & PR, export, labelling & packaging services and more. Email info@finditin.co.uk for more information about exhibition stands.
An event supported by:
Price
This event costs £15.00 + VAT per delegate
Location
Duckworth Suite
Sixways Stadium
Warriors Way
Worcester
WR3 8ZE
Book Your Place
Sorry, it is too late to register for this event!