FinditinWorcestershire Breakfast Meeting: Housing Market Opportunities
---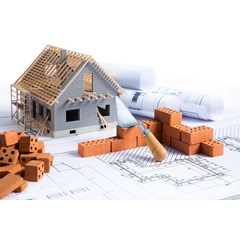 In Summary
15th May 2018
|
06:45 to 09:30
With the number of new-build and affordable housing developments at a record high, the UK housebuilding industry needs supply chain partners. Meet buyers at our housing breakfast
Add To Calendar
In Detail
With the number of new-build and affordable housing developments at a record high, the UK house building industry needs supply chain partners.
At our May breakfast meeting you can meet buyers from contractors building in Worcestershire.
You will hear the very latest updates on what's happening within the local housing market, as well as meet the key players within the housing sector:
Hear plans for housing projects and supply chain opportuntiies in Worcestershire
Book a one-to-one meeting with housing giants
Network over breakfast
Visit the exhibition or showcase your own supply products and services
Watch this space for announcements on buyers, house builders and speakers.
Price
This event costs £15.00 + VAT per delegate
Location
Sixways Stadium, Ricoh Suite, Warriors Way, Hindlip, Worcester, UK
Book Your Place
BOOKING WILL OPEN SHORTLY