FinditinWorcestershire Breakfast Meeting: Low Carbon Opportunities
---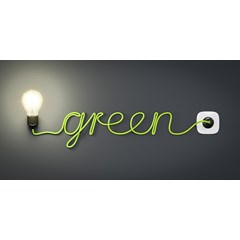 In Summary
21st November 2017
|
06:45 to 09:30
Join us on Tuesday 21 November to hear about the future casting in low carbon technologies and how upcoming innovations could help your business
Add To Calendar
In Detail
Is your business as green and sustainable as it could be? Do you have an innovative sustainable energy product to showcase?
On Tuesday 21 November, FinditinWorcestershire is encouraging businesses across the county to reduce their environmental impact and consider an energy efficiency approach. At our information-packed breakfast meeting, you will learn about future energy technologies that could improve your business, or if you have an innovative product, hear about the next steps you need to take.
Ruth Corall, Low Carbon Opportunities Programme Manager at Worcestershire County Council will outline what funding and support is available to Worcestershire based businesses, and introduce the recently launched Worcestershire Clean Tech Innovators Network.
Hear from Peni Brudenell-Pryke, CEO of award winning agile, clean-tech company Greengineering, who are specialists in harvesting and reusing waste thermal energy.
So, why attend?

Meet with like-minded businesses, such as the recently formed 'Worcestershire Clean Tech Innovators Network' – with a common interest to reduce their environmental impact
Find out what free support and advice is available
Network with suppliers and buyers of sustainable, energy efficient driven products, for the home and workplace

Find out what supplier opportunities are in the pipeline, for businesses within low carbon products and services.

Gain a understanding of:

Opportunities for suppliers to businesses receiving grants through the Low Carbon Opportunities Programme including: Innovation: Solicitors - IP/patents, Product Development Support/Manufacturing, Technology/software development, Test houses
Renewables: Structural surveys, Full feasibility, Installation of renewable energy technologies
Energy efficiency projects - suppliers for the following: Lighting, Compressors, Insulation, Roller doors, Renewable technologies, Refrigeration, Energy storage, Voltage optimisation, Energy management, behavioural change programmes, feasibility studies, heating & boilers, Double/triple glazing, Energy efficiency equipment that leads to process improvements
Stand out from the crowd and showcase your innovative product in our 'Green Expo'. Email info@finditin.co.uk for more details

Book you free place below using the online booking system.

Location
Ricoh Suite
Sixways Stadium
Warrior Way
Worcester
WR3 8ZE
Book Your Place
Sorry, it is too late to register for this event!