FinditinWorcestershire Breakfast Meeting: Next Generation Technology Opportunities
---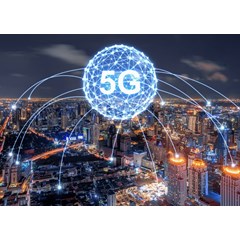 In Summary
22nd January 2019
|
06:45 to 09:30
5G will have a massive impact on the regional economy - but how will you benefit from the next generation of wireless connectivity?
Add To Calendar
In Detail
The region is home to Worcestershire's 5G Consortium, which is running a multimillion-pound project exploring ways that 5G can be used to increase productivity through robotics, big data analytics and augmented reality.
The testbed will be a revolutionary platform for local businesses to develop next-generation technology and the benefits are endless. The country's most comprehensive industrial 5G testbed could give Worcestershire's businesses the opportunity to be at the forefront of innovative new technologies.

Join us on Tuesday 22 January 2018 for an exclusive insight into the testbed and meet QinetiQ, Worcester Bosch, the Crown Commercial Service and many more experts in the field.
Hear how QinetiQ is advancing in cyber security application and delivering new services for local businesses
Meet the Crown Commercial Service - who wants to engage with local suppliers in the technology sector
Find out about the supply chain opportunities available to local businesses from both
Discover what technologies, advanced manufacturing partner, Worcester Bosch is experimenting with
Network and make new contacts in the technology sector
This event is for businesses large and small, and innovative enterprises looking for supply chain opportunities.
The Crown Commercial Service is particularly keen to look at engagement for its upcoming Technology Products contract for October 2019:
LOT 1 - HARDWARE: IT hardware and peripherals including but not limited to: PCs, laptops, keyboards, servers, audiovisual equipment, network infrastructure equipment and peripherals/accessories.
LOT 2 - SOFTWARE: Off-the-shelf software solutions. It includes a full range of commercial and open source commodity software; software licenses and associated commoditised
LOT 3 - COMBINED HARDWARE & SOFTWARE
LOT 4 - INFORMATION ASSURED PRODUCTS: Commoditised IT products and solutions that meet specific protective information assurance requirements.
LOT 5 - Volume Hardware Requirements from Original Equipment Manufacturers (OEM)
LOT 6 - CATALOGUE: Commoditised technology hardware and software products through an online catalogue via a direct award based on lowest price.

Any local entrepreneurs will also have the chance to come along and speak to Betaden - the new commercial accelerator located at the Malvern Hills Science Park.
Price
This event costs £15.00 + VAT per delegate
Location
Duckworth Suite
Sixways Stadium
Warriors Way
Worcester
WR3 8ZE
Book Your Place
Sorry, it is too late to register for this event!