FinditinWorcestershire Breakfast Meeting: Public Procurement Special
---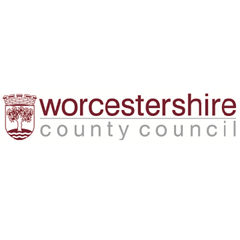 In Summary
19th September 2017
|
06:45 to 09:30
Join FinditinWorcestershire on 19 September for our bumper 'Meet the Public Sector Buyer' with Worcestershire County Council, the district councils, NHS and West Mercia Police
Add To Calendar
In Detail
Worcestershire County Council oversees around £900 million of public expenditure a year. This is about £1 million, every day, providing services for residents in Worcestershire. Around 60% is spent on caring for adults and children.
Doing business with Worcestershire County Council is easier than you think, so it wants to support the local economy by meeting and using local businesses.
On Tuesday 19 September, FinditinWorcestershire is offering the local supply chain the opportunity to meet the County Council's buyers and commissioners behind its contracting opportunities.
At this free event, there will be a number of commissioners of forthcoming social care opportunities (Adults and Children) available to speak directly to, as well as the chance to hear presentations about the council's approach to commissioning across its spectrum of public sector services.
In addition, we will be joined by Worcestershire County Councils neighbouring District Councils, Worcestershire Health and Care NHS Trust, West Mercia Police and Place Partnership Ltd, the company that manages the County Council's property function. All organisations are interested in looking for local providers at the event.
Don't miss this unique opportunity to meet an array of public sector buyers all under one roof.

About Place Partnership
Place Partnership Ltd - is a Worcester-based, award winning company that is publicly owned by six founding partner organisations - Hereford & Worcester Fire and Rescue Service, Redditch Borough Council, Warwickshire Police, West Mercia Police, Worcester City Council and Worcestershire County Council.
Use the online system below to book your free place.
Location
Ricoh Suite
Sixways Stadium
Warrior Way
Worcester
WR3 8ZE