FinditinWorcestershire Breakfast Meeting: Local Government Procurement Special
---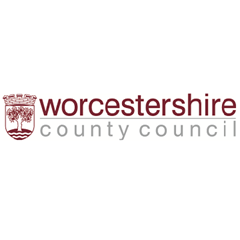 In Summary
18th September 2017
|
06:45 to 09:30
Join FinditinWorcestershire on 18 September for our bumper 'Meet the Public Sector Buyer' with Worcestershire County Council, Place Partnership Ltd, District Councils, NHS and West Mercia Police
Add To Calendar
In Detail
Worcestershire County Council currently spends in the region of £400 million per year with businesses and other organisations to deliver services to residents.
Doing business with Worcestershire County Council is easier than you think, so it wants to support the local economy by meeting and using local businesses.
On Tuesday 19 September, FinditinWorcestershire is offering the local supply chain the opportunity to meet the County Council's buyers and commissioners behind its contracting opportunities.
At this free event, there will be a number of commissioners of forthcoming social care opportunities (Adults and Children) available to speak directly to, as well as the chance to hear presentations about the council's approach to commissioning across its spectrum of public sector services.
In addition, we will be joined by Worcestershire County Council's neighbouring District Councils, Worcestershire Health and Care NHS Trust, West Mercia Police and Place Partnership Ltd, the company that manages the County Council's property function. All organisations are interested in looking for local providers at the event.
Don't miss this unique opportunity to meet an array of public sector buyers all under one roof.

Request a one-to-one meeting
Please email your request for a one-to-one meeting, stating who you would like to see (as below) to info@finditin.co.uk then book your place to attend the event using the online booking system.
Worcestershire County Council Commissioners

Learning & Development Services - Social Care
Older Adult Services
Learning Disability Services
Supported Employment Services
Children's Services


Place Partnership Ltd


Acquisition & refurbishment of properties for supported living
Automatic Doors & Barriers
Building Cleaning - Schools
Catering – Schools
Electrical Planned Preventative Maintenance
Electrical Reactive Works Electrical Testing 5 Year Inspections
Energy Efficiency
Lighting Schemes
Fabric Planned Preventative Maintenance
Fabric Maintenance Building Repairs
Fire Protection – Sprinkler Systems
Fire Compartment

Audit & Inspection

General Waste Collection & Disposal
Grounds Maintenance
Generator Maintenance
HVAC Maintenance
Licenced Asbestos Removal
New Fire Station Wyre Forest
Pest Control
Portable Appliance Testing
Physical Security / Key Holding Services
Roofing & Guttering Inspection & Maintenance
Water & Air Hygiene Legionella
Winter Maintenance – Snow clearing & gritting


Worcestershire Health & Care NHS Trust


Travel (Taxis) and Room Hire
Patient Beds – Purchase of, rental, maintenance and repair
Estates & Facilities Maintenance contracts
Sign Language (Translation & Interpreting)
Social Inclusion (Health and Care) contracts
Nursing Agencies


Warwickshire Police & West Mercia Police

Design agencies
Printing
Marketing agencies
Vehicle Decontamination Services
Victim Awareness Courses
Polling/market research organisations
Provision of Spectacles
CCTV Equipment
Purchase Agency Staff
Apprenticeships
Laundry services

Please use the online system below to book your free place.
Location
Ricoh Suite
Sixways Stadium
Warrior Way
Worcester
WR3 8ZE
Book Your Place
Sorry, it is too late to register for this event!