FinditinWorcestershire Breakfast Meeting: Public Sector Procurement Special
---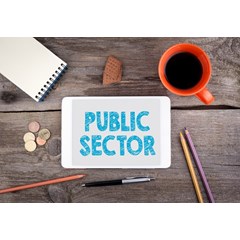 In Summary
18th September 2018
|
06:45 to 09:30
Join FinditinWorcestershire on 18 September for our bumper 'Meet the Public Sector Buyer' with Worcestershire County Council, Place Partnership Ltd, University of Worcester, and Worcestershire Acute Hospitals NHS Trust.
Add To Calendar
In Detail
On Tuesday 18 September 2018, FinditinWorcestershire is offering the local supply chain the opportunity to meet the region's public sector buyers and commissioners behind a variety of contracting opportunities.
The event will also be a guide for contractors and suppliers to help them tender for contracts let by a number of public sector organisations.
SMEs need to be supported into being more proactive in bidding for public sector contracts and overcoming both perceived and real challenges. Smaller businesses shouldn't fear the procurement process but embrace the opportunities it offers and the doors to new business it opens up.

This event will give insight into tender procedures for supplies and services which will highlight the different approaches to purchasing, how it is organised and what the potential purchasing requirements are.
Our keynote speaker will be Andrew Spice, Director of Commercial and Commissioning at Worcestershire County Council.
This is a great opportunity for SME's to meet buyers from Place Partnership Ltd, University of Worcester and the NHS.
Some of the trades of interest include:
Building Contractors (Small Works)
Civil Engineers
Construction Contractors (Infrastructure)
Facilities Management

Graphic Design
Web Design
M & E Contractors
Printers (for smaller ad hoc requirements)
Professional Development
Waste Collection
Window Manufacturers and Installers
To request a one-to-one meeting with a buyer please email info@finditin.co.uk
Come and say hello to our businesses in the exhibition area, showcasing their products and services:
Advent IM Ltd
Building Better Opportunities (Vestia Community Trust)
EnviroVent Ltd
Gigabite Voucher Scheme
HughesTrade
ISO Quality Services Ltd
Mobile Worx
Parellel Lines
simPRO
The Keysafe Company
Plus support services including FInditinWorcestershire, Worcestershire Business Central and Worcestershire County Council.
Price
This event costs £15.00 + VAT per delegate
Location
Duckworth Suite
Sixways Stadium
Warriors Way
Worcester
WR3 8ZE
Book Your Place
Sorry, it is too late to register for this event!