FinditinWorcestershire Breakfast Meeting: Rail Infrastructure
---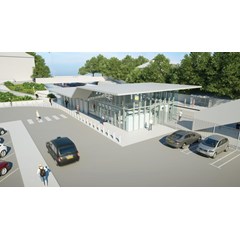 In Summary
19th June 2018
|
06:45 to 09:30
Worcestershire County Council has ambitious plans for investment in its rail infrastructure for economic growth by redeveloping Kidderminster Railway Station by Summer 2019
Add To Calendar
In Detail
Around £53 million is being spent by Worcestershire County Council and its partners on rail improvements up to 2019 - including at Kidderminster, the second busiest station in the county.
The money being invested will ensure the county, which has one of the fastest growing economies in the country, has better connectivity to the wider county.
The investment is also essential as figures show that the county will see a 97 per cent growth in passenger numbers on its rail network by 2043.
Join us on Tuesday 19 June to hear information-packed presentations, network with partners on the scheme and essentially meet the buyer!
** More details will soon be available **
Developing the scheme and securing funding
With the scheme now backed by the rail industry and key stakeholders, the Greater Birmingham and Solihull Local Enterprise Partnership and Worcestershire Local Enterprise Partnership committed to providing a total of £4.3 million of the funding for this project.
Completion of the project is expected by summer 2019 and the council is currently seeking a contractor to deliver GRIP stages 5 to 8.
We are excited to use this event to introduce you to the appointed contractor and provide an opportunity for local businesses to talk about becoming part of the supply chain.
Price
This event costs £15.00 + VAT per delegate
Location
Ricoh Suite
Sixways Stadium
Warrior Way
Worcester
WR3 8ZE