FinditinWorcestershire Breakfast Meeting: Rail Infrastructure
---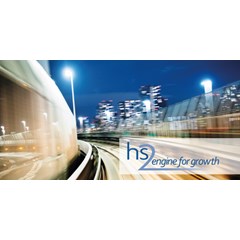 In Summary
19th June 2018
|
06:45 to 09:30
Join us for a presentation-packed morning with special guests HS2 Ltd and LM JV - its contractor appointed on the North enabling works
Add To Calendar
In Detail
HS2 is a once in a generation project and with other major schemes planned for the region, Worcestershire is set to see a rail infrastructure transformation.
Around £53 million is being spent by Worcestershire County Council and its partners on rail improvements up to 2019 - including at Kidderminster, the second busiest station in the county.

The money being invested will ensure the county, which has one of the fastest growing economies in the country, has better connectivity to the wider county. The investment is also essential as figures show that the county will see a 97 per cent growth in passenger numbers on its rail network by 2043.
But how can businesses make the most of these exciting developments?
We are delighted to welcome special guests HS2 Ltd and LM JV - its contractor appointed on the North enabling works.
Join us on Tuesday 19 June to hear information-packed presentations:
Hear from HS2 Ltd about HS2's vision, how it will impact the West Midlands, when it will be buying and how suppliers can get involved
Talk to special guest contractor LM JV - The LM joint venture comprising of Laing O'Rouke and J. Murphy & Sons Ltd has been selected to deliver the northern section of HS2 Phase 1's enabling works.
Learn about the Worcestershire Rail Investment Strategy, what infrastructure projects will support the vision and how it will impact the local supply chain for opportunities
Network with partners, speakers and fellow delegates over breakfast
Visit or book your own exhibition stand (LAST FEW SPACES LEFT)
Programme:
6:45 - 7:00am Registration
7:00 - 7:25am Networking breakfast
7:25 - 8:15am Presentations
8:15 - 9:30am Exhibition and networking
Book your place below using the online booking system.
CONFIRMED EXHIBITORS INCLUDE:
A PLANT LTD * SIMPRO SOFTWARE LTD * GARIC UK LTD * CITB * NORTHGATE VEHICLE HIRE LTD *
WORCESTERSHIRE BUSINESS CENTRAL * HS2 LTD * LM JV
Price
This event costs £15.00 + VAT per delegate
Location
Duckworth Suite
Sixways Stadium
Warriors Way
Worcester
WR3 8ZE
Book Your Place
Sorry, it is too late to register for this event!