FinditinWorcestershire Breakfast Meeting: The future of business and technology
---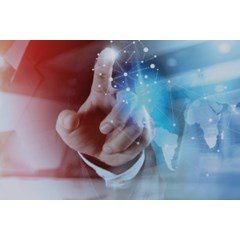 In Summary
19th July 2016
|
06:45 to 09:30
Hear about the world of technology, what's coming next and how local companies are innovating
Add To Calendar
In Detail
Join the team at FinditinWorcestershire on Tuesday 19 July for our monthly breakfast meeting that will tell attendees why they need to innovate new technologies into their business.
The relationship between technology and business is a self-feeding loop that at times feels more like a roller-coaster. Technology has changed the way that we do business and business needs to impact on the new technologies that are under development. More and more solutions are developed that level the playing field for business large and small. As organisations get access to advanced technologies, data and ways to reach out to their clients, new challenges are faced and must be met.
While innovating is crucial, simply catching up can seem like a daunting prospect. From Augamented Reality to Big Data, we all need to keep up to speed with our changing digital world.
• Hear from Paul Colwell, Technical Director at OGL Computer, who will highlight how new technologies are transforming the landscape for SME businesses
• Learn about key growth areas such as virtual desktops, data storage challenges as well as the growth in cyber security technologies

• Find out how OGL Computer can help you create an up-to-date IT strategy that is robust and protects the longevity of your business
• Discover how innovation is not just about technology, it's about mindset and business processes too. Worcester and Malvern Cyber Valley is fast becoming the most developed, organised and active cyber security cluster in the country, with talent from world leading experts in the field
• Learn how a local company has invested in its future by implementing new technology
• Visit our Digital Showcase exhibition, where you can meet forward thinking Worcestershire businesses within the technology sector and see for yourself the expertise and skills the county has to offer
Paul Colwell
Paul has over 10 years' experience seeking ways to exploit technology to deliver real benefits for business. Working closely with the leading technology brands including; HP, Microsoft, WatchGuard and VMware, he has been instrumental in positioning OGL at the forefront of the IT industry. In more recent years, he has focused on developing leading edge cloud technology solutions and pioneered innovative ways to maximise the potential of IT infrastructures to deliver strategic objectives. He has also been investing in the latest IT security solutions to tackle the growing issue of Cyber Crime.

Book now
Location
Pitch View Suite, Sixways Stadium
Warriors Way
Worcester
WR3 8ZE
Book Your Place
Sorry, it is too late to register for this event!