FinditinWorcestershire Breakfast Meeting: 'Worcestershire: A county planning for growth'
---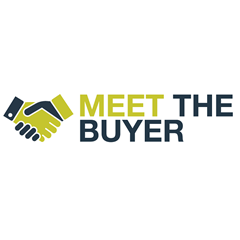 In Summary
16th October 2018
|
06:45 to 09:30
Join FinditinWorcestershire on 16 October to meet Highways England, Homes England, Bovis Homes, Sanctuary Homes and Accord
Add To Calendar
In Detail
Join FinditinWorcestershire on Tuesday 16 October for our next event within the theme of growth.
From securing inward investment, government funding and setting out major development plans for the region, the county has an array of development
opportunities in key sectors and positivity continues to surround the area, from the development of the Science Park, Worcester Six and Redditch Gateway projects to countless housing schemes.
Working in partnership with the public sector, Worcestershire Local Enterprise Partnership supports sustainable growth and employment in the county and will join us as keynote speaker, alongside Worcestershire County Council, to tell us about its long-term vision and objectives for Worcestershire.
In addition, we will have an exhibition split into sectors and we will introduce you to some of the organisations working in Worcestershire including:

There will also be the opportunity to book a meeting with a buyer in our usual 'Meet the Buyer' session with:
Book your one-to-one
Please use the online booking system below to book your place to attend the event. Then request a one-to-one meeting by emailing info@finditin.co.uk stating your name, co name, where you are based and what goods or services you supply.
Price
This event costs £15.00 + VAT per delegate
Location
Duckworth Suite
Sixways Stadium
Warriors Way
Worcester
WR3 8ZE
Book Your Place
Sorry, it is too late to register for this event!