Food for Thought Workshop
---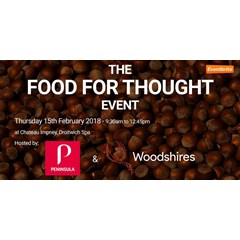 In Summary
15th February 2018
|
09:30 to 12:30
A simple guide to a huge tax and employment benefit
Add To Calendar
In Detail
Two leading organisations, Woodshires & Peninsula have teamed up to bring you a thought provoking event with a simple guide to huge benefits.
Woodshires Business Solutions are specialist tax allowance consultants who have assisted over 300 clients claim tax benefits in excess of £5m in three years.
Peninsula has unrivalled expertise in HR and Health & Safety and you will receive practical advice on preparing your business for changes taking place in 2017/18.
Hear everything you need to know about:
R&D tax credits
Capital allowances
Relevant life insurance
Stamp duty reclaim
Employment law
Book your place using the link below.
Location
Chateau Impney, Droitwich WR9 0BN, United Kingdom