Greater Birmingham & Solihull Local Enterprise Partnership Annual Conference 2019
---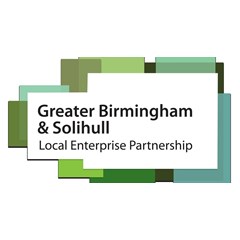 In Summary
27th November 2019
|
08:00 to 12:00
Local businesses are invited to a FREE conference in November with keynote speaker Birmingham 2022, interactive panel discussions, workshops and exhibition
Add To Calendar
In Detail
You are invited to attend the Greater Birmingham & Solihull Local Enterprise Partnership (GBSLEP) for its sixth Annual Conference 'Delivering our Potential'.
Local businesses, alongside public and education sector partners, can attend the free event on Wednesday 27 November with expert speakers, interactive panel discussions, workshops and an exhibition – All of which will focus on delivering long-term growth in a number of key sectors.
The conference will highlight the achievements over the last 12 months, detail how the region can capitalise on a number of significant opportunities in the area, and work together to grow a pioneering and globally connected Greater Birmingham.
Speakers include:
For more information and to book please click the link below.

This event is FREE to attend with refreshments and breakfast.
Location
CBSO Centre, Berkley Street, Birmingham, UK