Construction Innovation - Now and in the future
---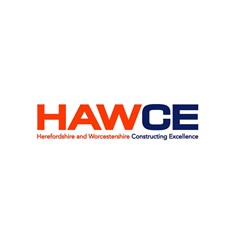 In Summary
10th April 2019
|
18:00 to 20:00
Learn more about how considered and properly planned information management is helping Kier to improve construction
Add To Calendar
In Detail
Learn more about how considered and properly planned information management is helping Kier to improve construction and hear Midlands-based Manufacturing Technology Centre's view of the potential business opportunities a manufacturing approach to construction might offer to those who innovate.
Speakers include:
Thomas Nhachi from Kier - Embracing technology on construction sites. Thomas is currently leading a strategic approach to the improvement of site team delivery through the introduction of cloud-based digital workflows with the aim of increasing efficiency across Kier construction sites.
Trudi Sully from Manufacturing Technology Centre - Working together and transforming construction. Trudi will outline the construction and infrastructure activity at the Coventry-based Manufacturing Technology Centre (MTC) so far and explore the potential opportunities that the Construction Sector Deal, Industrial Strategy Challenge Fund and Core Innovation Hub may offer to the sector in terms of manufacturing approaches.
Cost: Free for HAWCE members / £10 for non-members
Price
This event costs £10.00 + VAT per delegate
Location
Worcestershire County Cricket Club, Kenyon Suite, Level 2, The View Building