Inclusive Commonwealth Legacy Programme (ICLP) Launch Event
---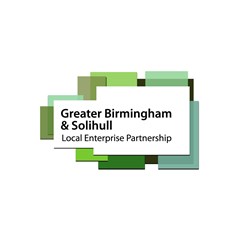 In Summary
27th January 2020
|
17:00 to 20:00
This programme has been designed to help build the capacity and capability for primarily diverse owned businesses, seeking global growth opportunities
Add To Calendar
In Detail
As part of the process for the strategic development of business support across the Greater Birmingham and Solihull region, this programme has been designed to help build the capacity and capability for primarily diverse owned businesses, seeking global growth opportunities primarily from across the GBSLEP region.
On Monday 27 January, you will hear from both the businesses and the partners involved in the programme who will talk about some of the modules that the cohort of businesses will be undertaking. There will be a panel session with some of the participants, a peer to peer session and plenty of time to network with fellow attendees.
Refreshments will be provided.
About the programme:
The ICLP focuses on accessing Commonwealth Games contract opportunities and bilateral trade opportunities across the Commonwealth. This is important for the legacy of business support in the region post the Commonwealth Games.
The ICLP is an innovative partnership programme between the following organisations, demonstrating the power of collaboration and support for inclusive growth across the region:
This programme is financially supported by the Greater Birmingham and Solihull Local Enterprise Partnership (GBSLEP)

Location
Legacy Centre of Excellence, 144 Potters Lane, Birmingham B6 4UU, UK