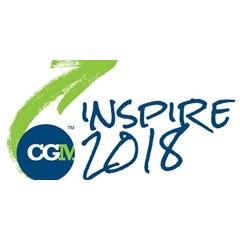 In Summary
18th April 2018
|
13:00 to 18:00
An afternoon of true inspiration where the I's have it
Add To Calendar
In Detail
With five guest speakers, real life stories, great ideas, panel discussions and stimulating debate.
Join Chris Green Media for an amazing afternoon of true inspiration and fantastic networking.
Speakers and panelists will excite your imagination and inspire you to tread your own path whether you are creating a new business, seeking to invigorate an existing one or simply looking for ideas to refresh the way you do things.
You'll hear personal real life 'have done' stories that will show how good ideas can develop into great businesses and ventures that are run on innovation, passion and integrity.

Price
This event costs £30.00 + VAT per delegate
Location
CGM Media Centre, Cadbury House, Blackpole East, WR3 8SG