Low Carbon Conference: Worcestershire 2019
---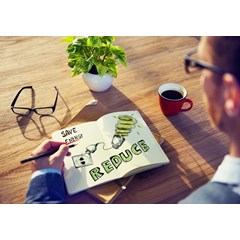 In Summary
24th September 2019
|
10:00 to 13:00
Looking for cost-effective ideas and money saving solutions in renewable energy and clean tech innovation for your business?
Add To Calendar
In Detail
Have you considered a grant to fund a renewable energy or low carbon innovation project within your business to:
Reduce premises energy costs by a significant margin?
And, increase reliability, efficiency and profitability?
Join Worcestershire County Council on Tuesday 24 September, for a FREE event from 10:00am to 1:00pm at The Pear Tree Inn & Country Hotel to:

Find out about the new round of support & funding to help you invest in clean tech and renewable energy
Hear from engaging industry experts including keynote speaker, Speller Metcalfe
Meet suppliers who can help you with relevant products and services
Talk to businesses who have already made savings and recognised the environmental value
Celebrate the success of businesses benefiting from the support
Network with other attendees over FREE LUNCH
Guest Speaker:
The next round of funding from The Low Carbon Opportunities Programme will be available later this year and will provide a contribution of up to 40% towards the implementation and upfront costs of renewable energy systems and low carbon innovation projects. Both are proven to bring countless, long-term benefits and cost savings for business owners.
So, whether you're interested in solar panels, or another system or process, join us to see why companies across the region are beginning to see the value in clean energy and tech to improve their brand image and attract new business opportunities.
Please note: This excludes some industries like: primary agriculture, retail, social welfare, education facilities, banking and insurance.
Today's business owners have to give back, and the Low Carbon Opportunities Programme can help them do it.

BOOK YOUR FREE PLACE BELOW.
Supplier Exhibition

Do you have a cutting-edge product, process or system that can significantly reduce a business' carbon emissions and environmental footprint?
We are offering free stands to relevant, local suppliers of carbon reducing products, clean tech and renewable energy.
Please contact claire@iceblue.co.uk for more information and availability.

Location
The Pear Tree Inn & Country Club
Smite
Worcester
WR3 8SY
Book Your Place
Sorry, it is too late to register for this event!