Market Engagement Event - Potential solar PV car park canopy for Worcestershire County Council
---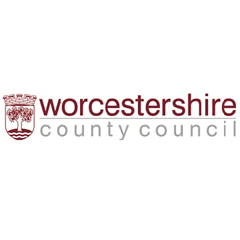 In Summary
13th December 2017
|
10:00 to 16:30
Worcestershire County Council is looking to commission a solar photovoltaic (PV) project at County Hall in Worcestershire.
Add To Calendar
In Detail
Worcestershire County Council would like, at this tentative stage in the development of proposals, (and prior to formulating any formal procurement opportunity), to seek input from the market as to what the appetite might be for undertaking these services.
We would like to invite interested organisations to meet with us for an informal discussion around the proposal and scope out the feasibility of installing a solar PV canopy, or canopies, on the car park at County Hall, Spetchley Road, Worcester.
Through this project, Worcestershire County Council would be seeking:
a return on investment within 10 years;
a solar PV array which is capable of covering the peak electricity demand at County Hall first and foremost, with opportunities to explore exporting excess electricity back to the Grid or on-site battery storage options;
installation of the canopy whilst minimising any disruption to every day Council service delivery.
The County Council intends to hold an open information session for all interested organisations to be held as follows:
Wednesday 13th December 10:00am to 12pm for the main event and between 1pm to 4:30pm will be the one-to-one meetings.
Please click the link below to book a place and look at the available 30 minute one-to-one appointment times available.
Location
Woodland Room, Worcester Woods Country Park, Wildwood Drive, Worcester WR5 2LG