Natural Networks Launch Event
---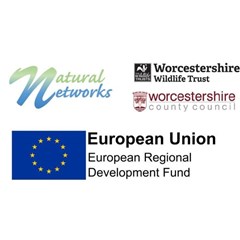 In Summary
31st January 2019
|
18:00 to 20:00
An ambitious Worcestershire scheme creating more space for wildlife and providing organisations with grants and specialist advice
Add To Calendar
In Detail
'Welcome to Natural Networks' is the launch event for a new European Regional Development Fund scheme, in partnership with Worcestershire Wildlife Trust and Worcestershire County Council.
The scheme will deliver habitat improvements to benefit wildlife across Worcestershire, offering practical advice and up to 45% funding for projects from meadow creation to river restoration.
This event is perfect for anyone interested in participating in the scheme, including parish councils, small and medium businesses, NGOs, statutory bodies and the public.
Participants will hear from a range of speakers including the Natural Networks team who are able to provide support and funding, and those already involved and developing their own projects.
For more information about the scheme, please visit: http://www.worcswildlifetrust.co.uk/natural-networks
Location
Worcestershire Wildlife Trust, Smite Hill, Hinlip, Worcester WR3 8SZ