WINN - Worcestershire Innovation: Great Things
---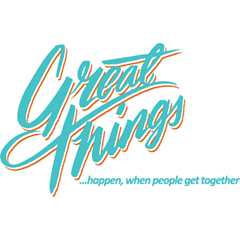 In Summary
18th June 2019
|
06:45 to 20:30
Bringing together the brightest, best and most inspiring innovators and businesses from across Worcestershire for a packed day of creativity, collaboration and innovation.
Add To Calendar
In Detail
Great Things - the celebration of innovation across Worcestershire is back for 2019!
Worcestershire innovators come together in an all-day event at Worcester Warriors' Sixways Stadium that will see dazzling presentations, informative workshops and lively conversation to demonstrate why Worcestershire is the hub of innovation.
Programme:
6:45am - 9:30am - FinditinWorcestershire Breakfast Event: Meet the buyers and decision makers from industry experts
9:30am - 5:00pm - Innovation Rules! Something for everyone, a day filled with inspiring and enlightening workshops – Book now at winn-hub.com to secure your place!
5:00pm – 8:30pm - The day will conclude with a WINN Wednesday event (on a Tuesday!?!) which will bring speakers from across the county to discuss the latest in tech opportunities across a range of sectors, the launch of the Make it Happen Challenge and the latest updates for innovators from the WINN team.
Alongside the talks and workshops you will find plenty of networking opportunities, interviews and panels to engage with or just bring your laptop along and co-work with Worcester's thriving creative & tech community at The Kiln pop up.
Open to all businesses, students, entrepreneurs and those of an inquisitive mind. Come along be inspired, share your stories and network with like-minded individuals.
"Great Things" is hosted by WINN, a Worcestershire Innovation Programme formed by Worcestershire County Council and the Worcestershire LEP.

Location
SIXWAYS STADIUM, Warriors Way, Worcester, UK