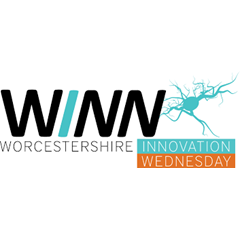 In Summary
23rd May 2018
|
17:00 to 20:30
A two-day celebration of innovation across Worcestershire
Add To Calendar
In Detail
Worcestershire innovators come together in a two-day event on 23rd & 24th May 2018 (times TBC but it will be an two-day event) at The Hive that will see dazzling presentations, informative workshops and lively conversation that shows why Worcestershire is the hub of innovation.
WINN are delighted to be welcoming Google Digital Garage who will be presenting on social media strategy and are also very excited to be sharing our WINNERS JOURNEY from the WINN MAKE IT HAPPEN challenge. Join us for what is to be a truly GREAT event!

Open to all businesses, students, entrepreneurs and those of an inquisitive mind. Come along be inspired, share your stories and network with like-minded individuals.
"Great Things" is hosted by WINN, a Worcestershire Innovation Programme formed by Worcestershire County Council and the Worcestershire LEP.
Our belief is that great things happen when people get together.
For details about booking and more information see the page below.
Location
The Hive, The Butts, Worcester WR1 3PD