WINN: Innovation Through Time
---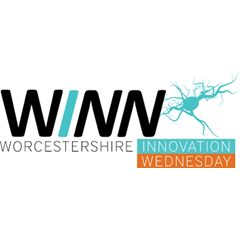 In Summary
21st November 2018
|
17:00 to 20:30
Let WINN take you on a great adventure!... All of time and space. Everything & Anything. Where do you want to start?.....
Add To Calendar
In Detail
Innovation is an iterative process. Products and services evolve, changing lives, businesses and the world we live in.
Let WINN take you on a journey of discovery as they explore 'Innovation Through Time'.
We can go anywhere you want... Any time you want…One condition, it has to be AWESOME!
Speakers confirmed:
Peter Hill, Inventor and Owner of Previctus
Nicola Whiting, CSO of Titania
Location
University Arena, Hylton Road, Worcester WR2 5JN