"WINNing Innovation" Hartlebury
---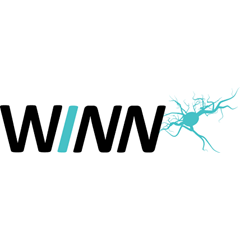 In Summary
4th December 2019
|
10:30 to 13:30
Hear from five speakers who will share their insights on the key challenges facing innovators
Add To Calendar
In Detail
Innovation can sound elitist, but simply put; it just means doing something differently. An opportunity to be inspired, think differently, and gain practical tips to improve your business.
WINN brings innovators together, and acts as a catalyst, supporting a community of inspirational individuals and dynamic businesses across Worcestershire. Our aim is to develop a reputation for innovation excellence, promoting Worcestershire as the premier location for investment in pioneering technologies.
The speakers will focus on 'Technology Readiness Levels' (TRLs) a method used to determine the maturity of technological innovation. Topics include: mind-set, idea creation, prototype development and commercialisation.
This worksop will be held at DRP's headquarters in Hartlebury
10.30 Welcome drinks & networking
11.00 'What Do You Want To Create?' Alan Clark; Exponential Coaching Ltd
11.10 'Five Steps of Innovation' Sharon Chance/Tony Bennett; Coomber Innovation
11.20 'Bridging the Gap between your idea and the Market' Gavin Allen; Glideology
11.30 'Innovating the Marketing Message' Ian Woodley; Stilo. Design. Branding. Digital
11.40 'Bridging the Digital' James Vincent; Hot Source Creative
11.50 Questions & answers
12.00 Lunch & refreshments
12.30 Guided tour

Location
DRPG, Droitwich Road, Hartlebury, Kidderminster, UK