Worcestershire Ambassadors: Time to Change
---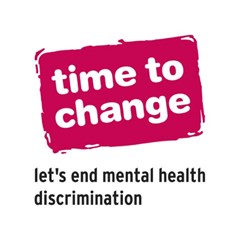 In Summary
26th September 2019
|
12:00 to 16:00
A drinks reception and three course lunch with guest speaker, Olympic wheelchair athlete and world silver medallist, Mel Nicholls
Add To Calendar
In Detail
'Time to Change' is a growing social movement working to change the way we all think and act about mental health problems.
Worcestershire Ambassadors will be holding a lunch on Thursday 26 September with special guest speakers to highlight the importance of mental health awareness.
Speakers will be Worcester-born Paralympian, Mel Nicholls who competed in London 2012 (you may have seen her recently on the News undertaking to break the world record to cycle John O'Groats to lands' end).
Mel will be joined by Worcestershire Ambassador, John Peters, the former RAF pilot who became a Prisoner of War in the first gulf war. Now a successful businessman, John travels the world to tell his story of how he coped with the mental pressure inflicted upon him. Johns story is both inspiring and motivating.
Booking is open at the link below.
Price
This event costs £41.00 + VAT per delegate
Location
Hogarths Stone Manor Hotel, Bromsgrove Road, Kidderminster, UK