Worcestershire Business Central: Inspiring Growth
---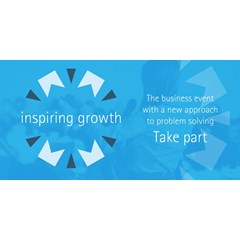 In Summary
27th September 2018
|
08:30 to 12:30
Inspiring Growth is a business event hosted by Worcestershire Business Central with a new approach to problem solving - Its objective is to call on the wisdom, experience and acumen of the attendees
Add To Calendar
In Detail
Inspiring Growth is a business event hosted by Worcestershire Business Central with a new approach to problem solving. Its objective is to call on the wisdom, experience and acumen of the attendees to produce new and inspiring ideas for business growth: take part.
The main event will be an award-winning highly interactive and exciting business challenge. Drawing on your knowledge and experience as a business leader it asks you to consider the challenges, threats and opportunities for your business. This not-to-be-missed session is designed to generate tangible solutions for improvement and growth for businesses of all sizes and from all sectors.
'Customers', 'Cash' and 'Capacity' are the focus of the session, encouraging practical ideas and solutions to: drive customer acquisition and retention; improve processes and efficiency; and have a positive impact on finances.
Delegates will leave inspired with practical ideas they can apply in their own growing business. Following the event, all the data and outcomes of the session will be shared with the attendees who take part in the challenge.
Food and refreshments provided.
Location
Chateau Impney, Droitwich WR9 0BQ, UK