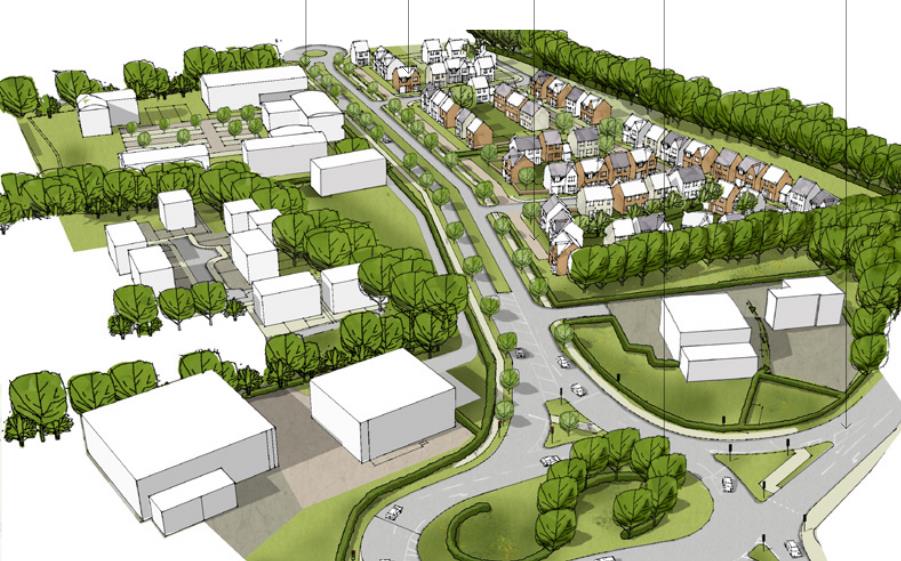 In Summary
General
|
18th January 2019
A £100m development featuring 800 homes in Worcestershire, which could create 1,550 jobs, has been given the thumbs up.
In Detail
Gleeson Developments and Welbeck Strategic have won permission for proposals for the mixed-use scheme on land north east of Malvern, off Worcester Road.
The project includes 24.7 acres of commercial land which would feature retail units, a pub, an 80-bed care home and a community centre. The application was voted through by Malvern Hills District Council's planning committee on Wednesday 16 January.
A council document published ahead of the meeting said: "An urban extension adjacent to Malvern has the potential reduce travel by private car and the scale of development allocated in this location provides significant opportunities to co-locate housing, employment uses, local centre and community services and facilities.
"Development in this location also offers opportunities to access existing infrastructure or readily enhance existing infrastructure.
"This development would assist in delivering the objectively assessed housing need for South Worcestershire over the plan period to 2030 ensuring that there is an adequate supply of land for housing.
"It would also make a meaningful contribution towards affordable housing need.
"Further it would also make a significant contribution towards meeting the council's five-year housing land supply requirements.
"The proposed development would result in economic benefits; employment during construction and thereafter following the completion of the commercial units.
"Further upon the occupation of the dwellings it is likely that the occupants would contribute towards maintaining the vitality of local services and facilities.
"In the longer term the proposed employment development will attract inward investment leading to the creation of long and short term jobs in the construction industry as well as a range of employment sectors."