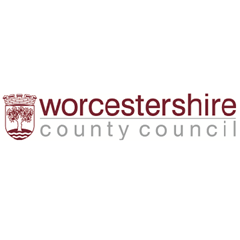 In Summary
General
|
20th February 2018
The Autism Strategy Partnership Board of the Local Authority, in conjunction with Fortis Living, is hosting an event to explore and showcase different options and opportunities for the employment of individuals with autistic spectrum condition (ASC).
In Detail
It is aimed at employers, to enlighten them on the benefits of having neuro diverse people working for them and what reasonable adjustments may be involved to help ASC employees maintain their employment and thrive in it. The event also aims at adults with ASC to assist them in identifying opportunities they can explore to get access work.
The format of the event will be a combination of exhibition and speakers. Stall holders will include a wide range of local business either employing or willing to employ people with ASC. The speakers will each have a 15 minute slot and then there will be a panel discussion at the end for Q&As.
There will time to visit the Market Place and opportunities for networking.
Neural Diversity (sometimes referred to as Neurodiversity) describes those in the population who have a different thinking process than those who are neurotypical. By using a diversity hiring effort around the way people think, an organisation can greatly improve their creative and innovation output and impact.
The details of the event are:
9.30 am - 1.00 pm at University of Worcester Arena, St John's Campus, The Conference Suite, Hylton Road, Worcester WR2 5JN.
There is free parking on site and Market Place Stands can be set up from 7.30 am.
Welcome & Registration/Market Place
Opening & Main Presentations
Break – tea/coffee/light refreshments & Market Place
Q & A Expert Panel
Close & Networking
If you have any questions about the event or you would like to book a Market Place Stand please email ToUs@worcestershire.gov.uk - Please note Market Place Stands will be allocated on a first come first served basis.
An event with: