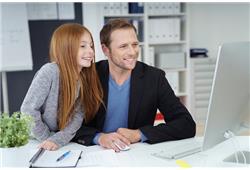 In Summary
Herefordshire and Worcestershire Chamber of Commerce, in partnership with Worcestershire County Council are looking for talented and passionate individuals to become 'Enterprise Advisers'
This is a featured news article.
In Detail
Herefordshire and Worcestershire Chamber of Commerce, in partnership with Worcestershire County Council are looking for talented and passionate individuals to become 'Enterprise Advisers'; to assist schools with developing their careers, enterprise and employer engagement strategies.
Enterprise Advisers will:
• Share their experiences and knowledge of the world of business, providing a realistic and authentic approach to schools and young people
• Be able to volunteer a minimum 8 hours per month to support their chosen school – this can include email contact, skype calls, 1-2-1 meetings, careers fairs and other work-related learning activities.
• Engage with businesses from the wider community via their networks
Jennifer Appleton, Director ISO Quality Services and current Enterprise Adviser is pleased to be a part of the programme - "As a keen promoter of people development, apprenticeships and giving opportunities to young people within our county I am thrilled to be involved with the Enterprise Adviser programme and delighted to be working with RGS Worcester.
Businesses are all the time stating the challenges that come with hiring younger inexperienced staff. This initiative is the ideal opportunity for businesses to get involved, and really help shape young people's awareness of careers and give them the vital support they need to achieve their dreams. They are after all, our work force of the future."
If you would like to get involved or require further information, please contact Phoebe Dawson phoebed@business-central.co.uk or 01905 677888