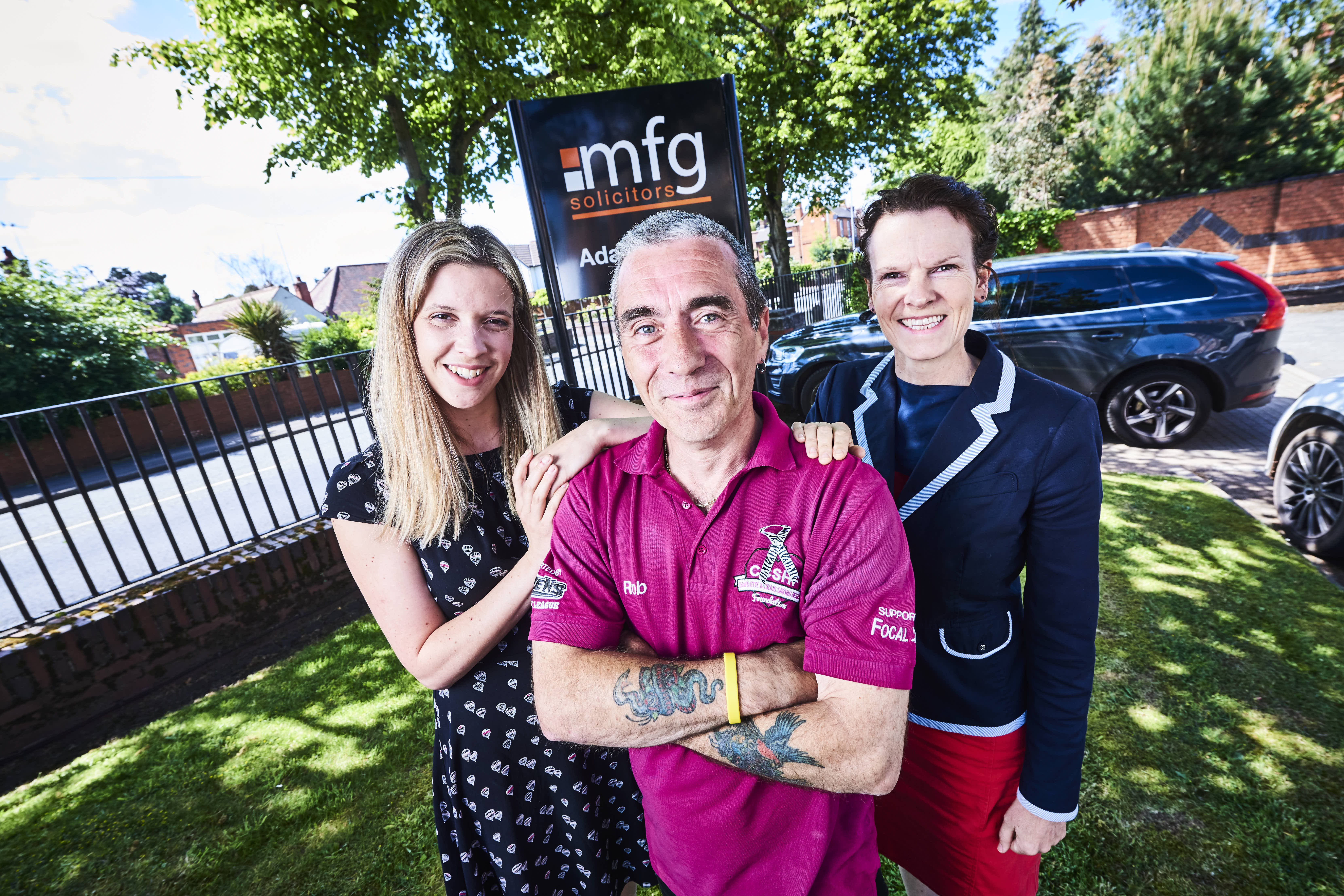 In Summary
General
|
4th September 2019
A law firm in Bromsgrove has donated £1,950 to a local charity which campaigns for venues and schools to have lifesaving defibrillators installed.
In Detail
Lawyers at mfg Solicitors made the donation to the Charlotte and Craig Saving Hearts Foundation (CCSHF) after staff held at variety of raffles, cakes sales and charity days throughout the past 12 months.
The Redditch-based charity was set up by parents Rob and Maggie Underwood following the death of their 16 year-old daughter Charlotte in 2010 of Sudden Arrhythmic Death Syndrome. Tragically, three years later the couple's son Craig, 17, passed away from Vascular Ethos Danlos Syndrome and last January, 19 year-old son Carrick also died due to heart problems.
Kim Scolari, a senior associate at mfg Solicitors, said: "Rob and Maggie have been through more than anyone could ever imagine but they show an amazing determination to campaign for more life-saving equipment in public places and in schools.
"Everyone had a fantastic time raising money over the past year for such a brilliant and much-loved cause in Worcestershire. We hope our donation will go some way to improving research, training and will help to see more defibrillators in places where people can access them easier."
Maggie Underwood, co-founder of CCSHF, added: "This donation is fantastic and we'd like to thank everyone at mfg Solicitors for their efforts and for choosing us as their office charity for last year.
"We are continuing to campaign hard to get more lifesaving equipment installed into as many public places and schools as possible. Any donation is a huge help for our campaign."