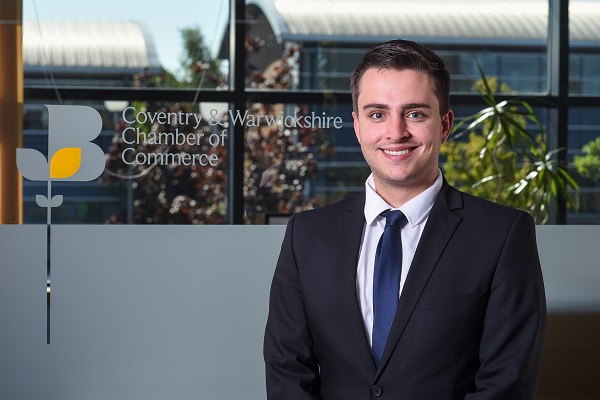 In Summary
Business leaders in Coventry and Warwickshire have called on the Government to support firms in the region after announcing help for individuals and households to deal with rising costs.
In Detail
The Chancellor announced a package of measures to help people deal with increasing energy bills but the Coventry and Warwickshire Chamber of Commerce wants more support for businesses.
It is urging the Government to follow a three-point plan to help businesses including postponing a rise in National Insurance contributions, cutting VAT on energy bills to five per cent and reintroducing free Covid-19 testing.
Sean Rose, head of policy at the Coventry and Warwickshire Chamber of Commerce, said: "We understand that individuals are facing a real squeeze on their finances and the Government has stepped in to support that, particularly with another rise in energy prices expected later in the year.
"However, there is no question that businesses across the patch are being hit by rising costs too and the Government could act quickly to support them.
"We've called for an emergency budget to help ease some of those pressures and give firms the opportunity to focus on growth."
Hannah Essex, Co-Executive Director of the British Chambers of Commerce, said: "The sheer scale of the cost-of-living crisis facing the British public means the Government is absolutely right to provide additional support to those worst affected.
"For business, the toxic mix of inflation, raw material costs and supply chain disruption is the flip-side of the coin to the problems facing consumers.
"Unless steps are also taken to ease business costs, they will likely feed into the inflationary pressure on the economy and quickly eat into the financial support announced today.
"A reduction in VAT to 5% on businesses' energy bills would directly alleviate some of this pressure to raise prices.
"The Treasury must urgently consider the actions set out in our call for an Emergency Budget which would provide a way to break the inflationary cycle.
"If we can ease the pressure on businesses then they can keep a lid on the price rises. Firms will then have the breathing space they need to raise productivity and strengthen the economy.
"But a change of course is needed now. If the government does not act quickly then rising costs will put our economy in a stranglehold."