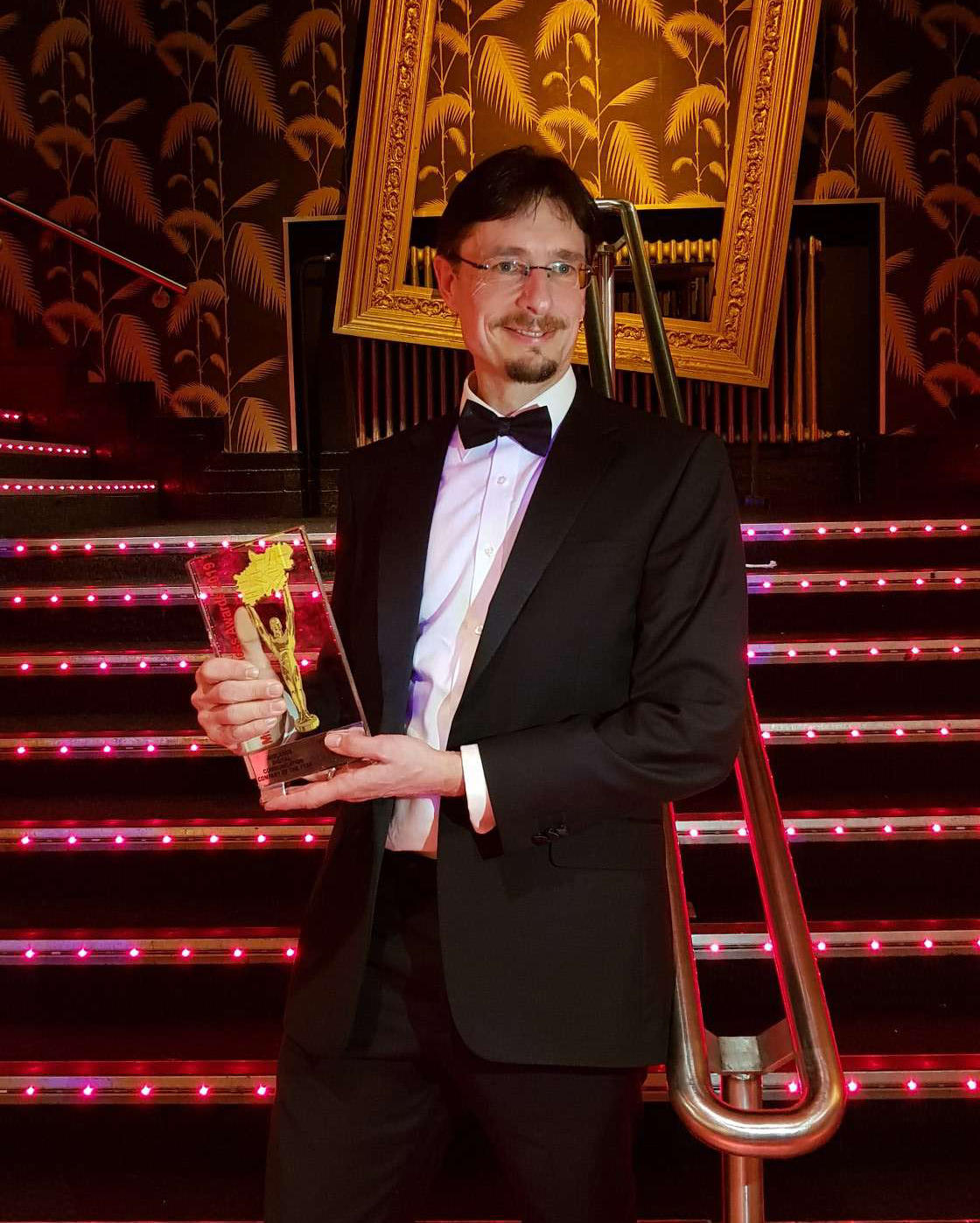 In Summary
General
|
12th March 2019
FinditinWorcestershire member, Areca Design is celebrating after winning the title of Midlands Digital Communication Company of the Year at the prestigious Midlands Business Awards 2019
In Detail
Well done to long-time supporter of FinditinWorcestershire, Mr Mick Hurst of Evesham-based Areca Design for scooping first place in the 'Midlands Digital Communication Company of the Year' category for 2019.
Mick and the team, held off strong competition to take home the award, which celebrates the diversity of the ever- expanding digital communications sector, at the Midlands Business Awards held on Friday 8 March.
The judges at the black-tie event held at the Athena Conference Venue in Leicester, were looking or an agency that is leading the way, in digital communications and reflects the outstanding use of digital communications for the benefit of clients across all sectors.
Areca Design is also celebrating 10 successful years of delivering innovative marketing solutions and its trademark augmented reality applications to local businesses and community groups in the region.

Mick commented: "After 10 years of hard work and dedication in providing innovative solutions and great customer service, it is an honour to have this recognition for the entire Areca Design team past and present".
"Due to the demand for our design and digital services, we have also recently moved offices to allow our business to expand. I foresee that in the near future we may have to recruit more staff to build upon our eleven-strong team, which is a good sign, especially in the current uncertain business climate".
The Midlands Business Awards showcases the finest business talent the Midlands has to offer. From manufacturers, service providers to universities and young entrepreneurs, it recognises the best business minds in 13 different categories.
To read more click here >
To find out how Areca Design can help your business visit: www.arecadesign.co.uk or call 01386 570360 to chat with one of the team.