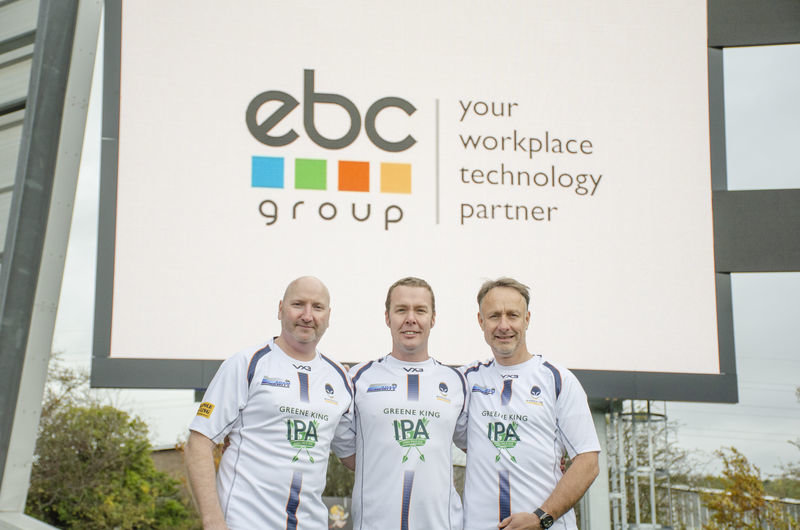 In Summary
General
|
19th November 2019
The FinditinWorcestershire member has installed a new high speed Wi-Fi throughout the stadium
In Detail
The new Wi-Fi system will be fully operational for the first time for Warriors' next home match, a Gallagher Premiership clash with Sale Sharks, at Sixways on Saturday 30 November (kick-off 3.00pm).
The new system will allow supporters and visitors to Sixways to enjoy high-speed Wi-Fi on busy matchdays. With fast and reliable internet available throughout the stadium supporters will be able to enjoy improved interaction including using photo and videos on social media.
The Wi-Fi system will also be available on non-match-days so organisers and attendees at the many non-rugby events, including FinditinWorcestershire breakfast events will also benefit.
"The new high-speed Wi-Fi sytem is the latest improvement we have made to enhance the experience for all supporters and visitors to Sixways," said Warriors' Managing Director Peter Kelly. "From the feedback we received from supporters it was apparent that we needed to improve our Wi-Fi .
"A number of the other improvements we have made at Sixways also required a high-speed Wi-Fi link and we are grateful to EBC Group for helping us to deliver this. "We have been testing the new Wi-Fi system in recent weeks and it will be fully operational when Sale Sharks visit Sixways at the end of the month."
Mike Bridges, IT Sales Director of EBC Group said: "Customers expect to be able to use fast, reliable internet and relying on standard Wi-Fi setups or 4G data is insufficient when large numbers of users are all trying to log on at the same time.
"We have used state-of-the-art Xirrus Wi-Fi technology, which is designed for use in stadiums and other crowded venues. Our skilled team of IT technicians have configured the network across the stadium to ensure that users get maximum bandwidth even when thousands of people are using it at the same time."
The new Wi-Fi system is the fifth major development at Sixways following new floodlights, three new big screens, an new public address system and the EBC Fanzone. "It's the most advanced Wi-Fi in the Gallagher Premiership, being created through significant investment, offering the best fan experience possible."