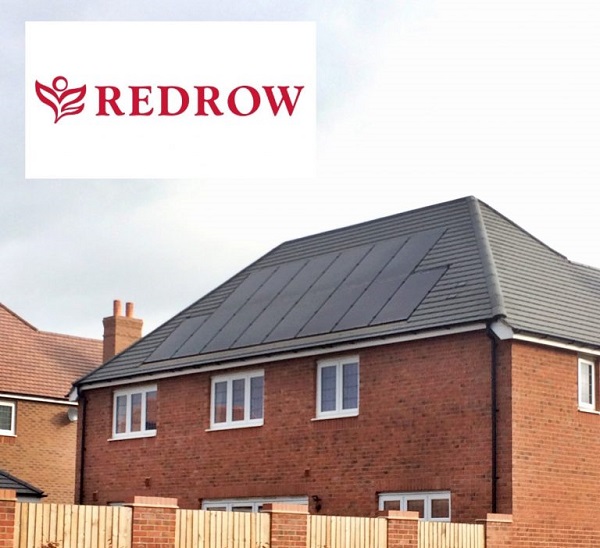 In Summary
General
|
7th February 2019
Kidderminster-based solar installer Eco2Solar has landed an exclusive supply deal with housebuilding firm Redrow Homes.
In Detail
One of the largest housebuilders in the UK, Redrow Homes, has selected Kidderminster-based solar experts Eco2Solar to provide integrated solar PV systems for all its new housing developments with a low carbon requirement.
Redrow has selected the FinditinWorcestershire member as their nominated partner and have signed an exclusive supply agreement with the new build solar specialist. With Eco2Solar now active on over 30 Redrow developments across the UK (around 150 installations) and having delivered a consistent high standard installation service over the past two years Redrow Homes were confident in switching to this exclusive agreement.
Clive Parry, Group Commercial Director of Redrow said: "We're proud to be working with suppliers such as Eco2Solar who offer industry leading best practice and have been providing our divisions with outstanding support over the last few years. With an exclusive agreement we are able to ensure that consistently high standards are met across all of our divisions with fully integrated solar PV systems to help reduce energy bills for our home owners."
Ryan Mee, Commercial Director at Eco2Solar said: "We are delighted that Redrow Homes has chosen Eco2Solar Ltd as its exclusive partner. We look forward to working with them to deliver homes with reliable, efficient, and great looking integrated systems across the UK for the coming years".
This isn't the first time, the company has landed big contracts in the area. CEO, Paul Hutchens has attended FinditinWorcestershire 'Meet the Buyer' events over the last eight years and has developed ongoing relationships and significant long-term clients through one-to-one meetings, including Bouygues UK (previously Thomas Vale), Barratt Homes and Worcestershire County Council. Barratt Homes now also have Eco2Solar on its nationwide preferred supplier list, making the largest residential property developer its biggest client.
Paul Hutchens commented: "FinditinWorcestershire's breakfast meetings are a great way for local companies to meet major buyers on the day and find out how they can meet more buyers in the future. Findit understands that making these opportunities available for us is a top priority. If we hadn't attended we wouldn't have had the chance to sit down and talk face-to-face to the procurement teams about what we can offer."

Eco2Solar is exhibiting at FinditinWorcestershire's next event on 19 February at Sixways Stadium. Sanctuary Homes' procurement department and commercial team will be there to meet local SMEs in a variety of trades in the house building sector including electricians, plumbers and decorators. Read more >>