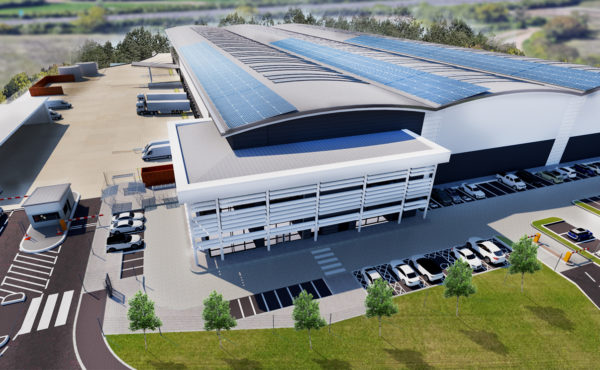 In Summary
General
|
13th November 2018
Join the team at FinditinWorcestershire on Tuesday 20 November for a special breakfast meeting with leading UK property specialist, Stoford Developments and meet its newly appointed building contractor scheduled to build the next unit at Worcester Six.
In Detail
At our November breakfast and networking event, leading UK property specialist, Stoford Developments, will give an exclusive update on its involvement in the £120m Worcester Six Business Park development and the opportunities ahead for local businesses from the build of the latest unit.
Our 'Exclusive Worcester Six Update with Stoford Developments' will take place at Sixways Stadium on Tuesday 20 November from 6.45am to 9.30am.
Local businesses will hear an exclusive announcement from Stoford Developments about who the preferred contractor is to build the the new state-of-the-art distribution, training and office unit for latest occupier Kohler Mira, parent company of leading UK shower brand Mira Showers.
Following the presentation from Matthew Burgin, Joint Managing Director, delegates can introduce their company to the building contractor and discuss the supply chain opportunities available in a series of pre-booked one-to-one meetings. Book to attend the event and request a one-to-one here >>
Kohler Mira manufactures Mira showers, taps and bathroom accessories, and already has operations in Gloucester, Cheltenham and Hull. It has selected Worcester Six for the latest phase of its UK growth. Initially investing over £20 million in the first phase of its 11.3-acre development, Phase 1 of the scheme will deliver a unit of 158,000 sq ft with a further phase delivering up to an additional 100,000 sq ft.
The move marks the continued inward investment at Worcester Six by national companies and the high quality development.
Construction could start on site before the end of 2018, subject to planning consent and would seek to deliver Phase 1 by April 2019.
The sustainable building will include high-tech features including a significant PV solar array on the roof of the building providing a sustainable energy source. Once installed the PVs could generate up to 1MW. This underlines the company's commitment to be carbon neutral by 2035.
Have you considered an exhibition stand at our events?
FinditinWorcestershire's monthly breakfast meetings have been recognised as the place to network with business leaders, owners and decision makers from a wide range of industries across the county. Whilst full of professionals, our networking sessions are informal, making it easy to talk business and build connections with other companies in the room. Get noticed by fellow Worcestershire businesses and book your own exhibition stand: Email info@finditin.co.uk and ask Zoe and Claire for details and availability. Prices are reasonable with discounts for block bookings.