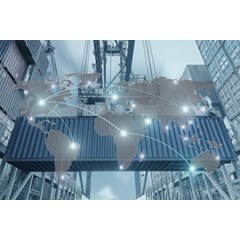 In Summary
General
|
13th February 2017
Discover how exporting can help grow your business and increase your profits and sales at our exporting event on 21 February.
This is a featured news article.
In Detail
Worcestershire businesses are being given the chance to lift the lid on exporting at our export event on Tuesday, 21 February.
Linda Smith, Head of the International Trade Team in Herefordshire and Worcestershire, will talk through the benefits of exporting and what it involves. She'll also discuss the support the Department for International Trade (DTI) can offer businesses, which is widely free of charge.
The DTI has a network of experienced international trade advisers across the country - alongside staff based in UK Embassies and other Diplomatic Offices around the world - ready to provide local businesses with:
• Expert trade advice
• Market know-how
• Practical support
Hear from Worcestershire exporting success stories – Gymshark and The Sunday Girl Company
Businesses will also get to meet two hugely successful local business exporters, who'll discuss how they've made a success of exporting, as well as share some of their top tips with you.
Special guests, Gymshark and The Sunday Girl, will give advice on stepping up your strategic plans for growth and home and abroad.
Bromsgrove business, Gymshark, was created in 2012 by teenager, Ben Francis, and a group of his high school friends. It's grown from a screen printing operation in a garage, into one of the fastest-growing and most recognisable brands in fitness clothing. While, retro clothing brand, The Sunday Girl, was launched by Gaena Martin from her Kidderminster home nearly three years ago and currently generates 40% of its sales from overseas.
Get advice from a team of exporting experts
Whether you've already decided that you'd like to go down the route of exporting or whether you decide on the day, a number of international trade experts, along with an adviser from Export Finance, will be available for you to have a one-to-one meeting with at the event.