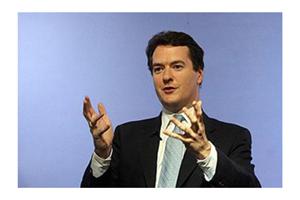 In Summary
General
|
21st March 2012
Today's budget announcement included measures to create a stable economy and support growth, the Chancellor of the Exchequer said
In Detail

Today's budget announcement included measures to create a stable economy and support growth, the Chancellor of the Exchequer said (Wednesday 21 March).

Local businesses, either with or without employees, will be particularly interested in some key elements of George Osborne's budget, such as:

An increase in the personal allowance by a further £1,100 in April 2013.

An additional one per cent reduction in the main rate of corporation tax. The rate will reduce from 26 per cent to 24 per cent in April 2012, then to 23 per cent in April 2013 and to 22 per cent in April 2014.

A reduction in the top rate of tax from 50 pence to 45 pence in April 2013.

The correction of certain anomalies in the VAT system that cause very similar products to be taxed very differently.

Relaxing Sunday Trading laws during the Olympics and Paralympics to allow retailers to make the most of the occasion.

Developing a National Roads Strategy, as well as exploring new ownership and financing models for the national roads network to drive up efficiency and leverage in private investment.

Establishing a UK centre for aerodynamics to open in 2012 - 13 and support innovation in aerospace technology.

Publishing a strategy for gas generation in the autumn, recognising that gas-fired electricity generation will continue to play a major role in UK energy supplies over the next decade and beyond.

Full details can be found on the HM Treasury website.