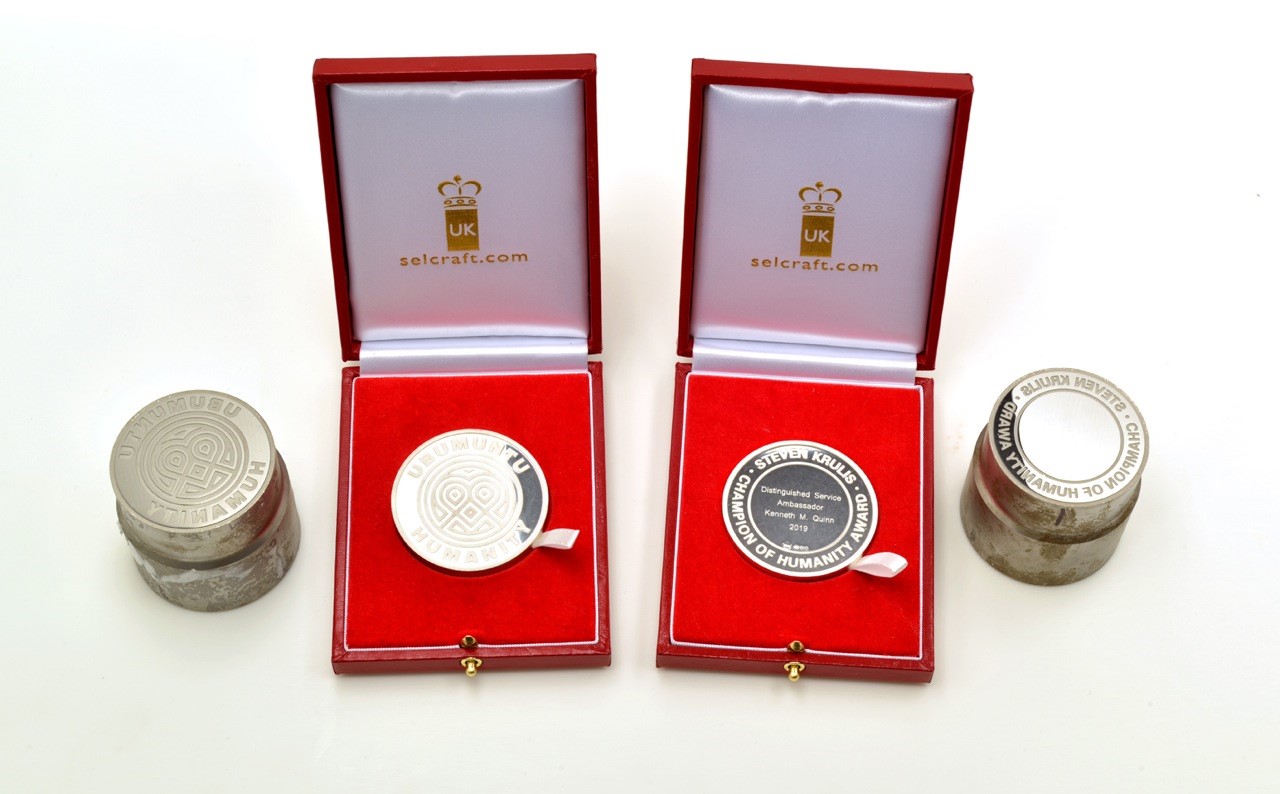 In Summary
General
|
25th March 2019
Malvern-based creative design and production company Selcraft has been asked to undertake a commission for a special medal
In Detail
Malvern-based creative design and production company Selcraft has been asked to undertake a commission for a special medal - the Steven Krulis Champion of Humanity Award, for the Kigali Genocide Memorial in Rwanda.
Selcraft UK is a prominent medallist, insignia and badge-maker based in Malvern, Worcestershire run by FinditinWorcestershire member, Carl Huxley.
The company have been creating award-winning insignia for over 45 years and is renowned for its work in creating bespoke designs for organisations of all sizes both nationally and internationally.
The Kigali Genocide Memorial is the final resting place for more than 250,000 victims of the Genocide against the Tutsi in Rwanda. It honours the memory of the more than one million Rwandans killed in 1994 through education and peace-building.
Carl Huxley, said: ""We're flattered to have been asked to design the medals for this historic memorial, the final resting place for more than 250,000 Tutsi people.
"It's a great honour to have our work recognised on an international stage that will stand in pride of place to support the memory of those who lost their lives.
"Selcraft's pieces recognise the endeavours and achievements of individuals, groups and organisations around the world."
For further information about Selcraft call 01886 833444 or visit http://www.selcraft.com/