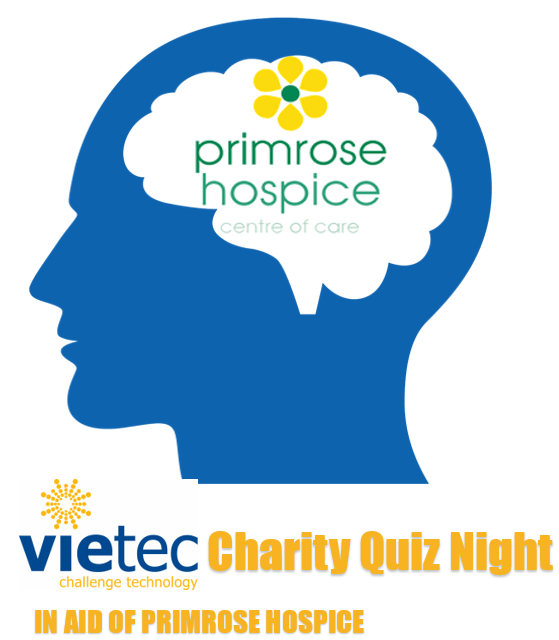 In Summary
General
|
11th March 2019
Local provider of ICT infrastructure solutions, vietec is hosting a charity quiz night and raffle to raise money for Primrose Hospice
In Detail
Local provider of ICT infrastructure solutions, vietec is hosting a charity quiz night and raffle at the Holiday Inn, Bromsgrove on 28 March 2019 to help raise funds for charity, Primrose Hospice.
Primrose Hospice, in Bromsgrove, is an independent charity, offering care and advice to patients living with a life-limiting illnesses and supporting their families in the North East Worcestershire area. The event will help raise funds for Primrose so it can continue to offer its services for free.
Redditch-based vietec, is looking for local teams of up to five people and the cost is £75 per team with food included.
Starting at 6pm, the quiz is promising a good night out for local businesses looking for a corporate get together.
Food will be served at 6:15pm and the night will finish at approximately 10pm.
Anyone interested in finding out more can get in touch with Vietec here >