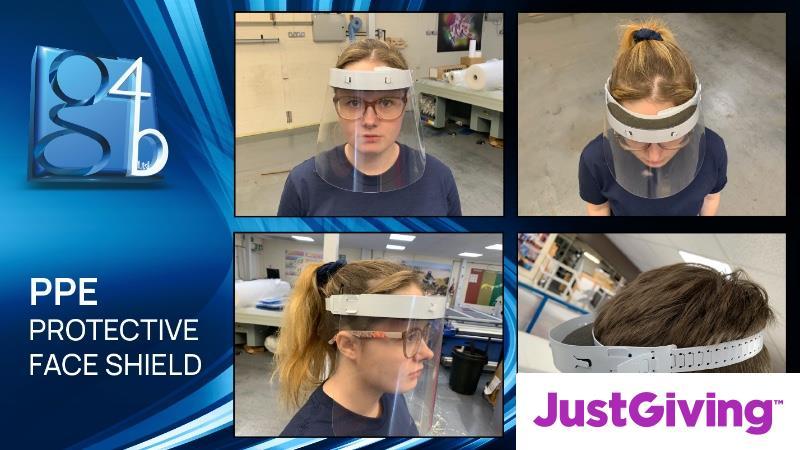 In Summary
General
|
15th April 2020
A county firm has urged the public to join the 'battle' and donate to help the production of protective equipment for the NHS and frontline workers.
In Detail
Droitwich-based, Graphics 4 Business (G4B), has temporarily stopped its usual graphic and digital service and switched to making personal protective equipment in a bid to help frontline workers battling coronavirus (Covid-19).
The county firm is urging local business owners and the community to join the 'battle' by donating and helping it produce more protective equipment for NHS staff and frontline workers.
It is able to build 5,000 visors from its current stock but desperately needs donations of cash to buy more materials.
Owner and founder, Ian Hatfield, explained that much of G4B's business was primarily producing large graphics for events and exhibitions, so it experienced a huge reduction in demand for its services at the start of the crisis.
Mr Hatfield said: "We thought we have not got much work on, so what can we do. "We decided we can make a difference by making the visors.
"We have a relationship already with suppliers for the materials needed and created a design we can now manufacture.
"It is robust, it works, and can be used on wards by nurses treating coronavirus patients.
"We have funded 5,000 to 6,000 visors which are given free-of-charge to frontline key workers.
"We are not doing this to make profit - we want to raise £15,000, to fund the manufacture of thousands more visors. The money raised covers our costs so that we can give them out free.
"Our facilities are ready, and we've been able to switch our focus and technology to produce PPE quickly."
The company employs six staff, who have been temporarily furloughed through the governments Coronavirus Job Retention Scheme. The workers have volunteered their own time to help the project and continue the supply of the critical equipment.
Worcestershire businesses can make a donation here >
If you need a mask, you can contact Ian by emailing: c19help@g4b.co.uk or visit the G4B Facebook page.